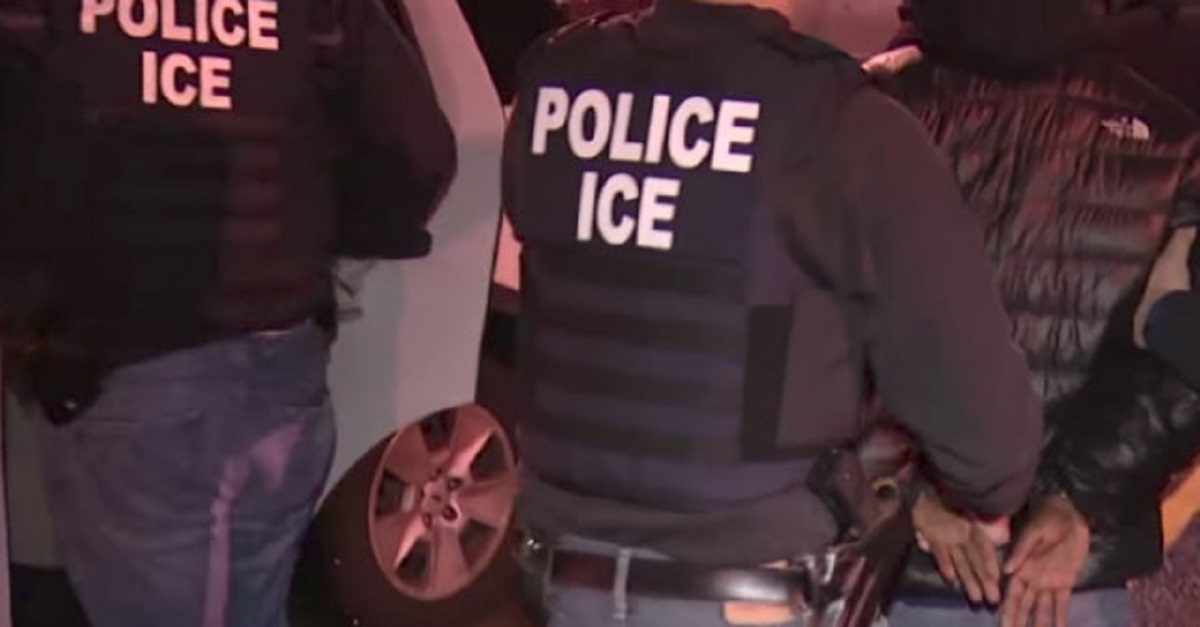 Agents with Immigration and Customs Enforcement are apparently so unpopular that even other members of law enforcement are avoiding them.
According to the Los Angeles Times, one anonymous ICE agent said:
Even the cops don't like us anymore because they're listening to the news also. "Oh you guys are just separating families."
In fact, the LA Times notes, ICE agents in California are so broadly despised that people call the police on them when they're trying to conduct raids–or even when they're simply gathering together for non-work-related reasons.
In May, ICE agents were seen at Los Angeles' Union Station. An LAPD officer called David Marin, director of enforcement and removal for ICE's Los Angeles branch. No raids were occurring. The agents were just getting coffee, according to the LA Times.
In comments to the paper, Marin said, "I get calls regularly. It was not like that at all up until this administration."
ICE has operated in the United States since late 2003, after being created by the same piece of legislation which put the Department of Homeland Security into existence. Rarely making the news since then, ICE has recently come to a position of prominence as a result of the Trump administration's hardline anti-immigration policies.
Now, even some ICE agents are growing increasingly critical of their own agency.
On Wednesday, 19 ICE regional supervisors sent Homeland Security Secretary Kristjen Nielsen a four-page letter calling on the agency to be dissolved.
The letter noted, "[Our] investigations have been perceived as targeting undocumented aliens, instead of the transnational criminal organizations that facilitate cross border crimes impacting our communities and national security.
Those agents were part of a subset of ICE known as Homeland Security Investigations. Most raids targeting undocumented immigrants are conducted by the Enforcement and Removal Operations division. According to those aggrieved agents, the two sections' mandates were now being conflated for the worse.
[image via screengrab]
Follow Colin Kalmbacher on Twitter: @colinkalmbacher
Have a tip we should know? [email protected]