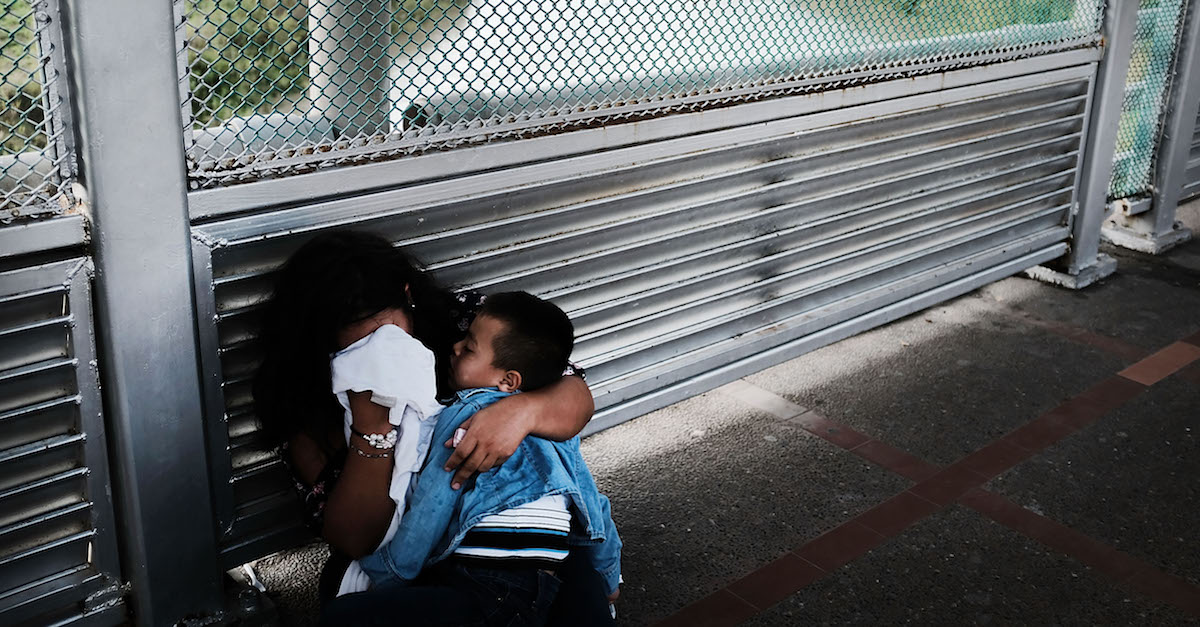 Congressman Ted Lieu, a Democrat from California, crashed the U.S. House of Representatives Friday morning by playing a recording obtained by journalism nonprofit ProPublica of children separated from their parents at the U.S. border.
Bloomberg's Sahil Kapur Tweeted it out:
And @TedLieu has taken over the House floor as he plays the @ProPublica audio of wailing children separated from parents. Karen Handel is presiding and figuring out what to do. pic.twitter.com/TQf2gJPwxR

— Sahil Kapur (@sahilkapur) June 22, 2018
Freelancer Dana Blankenhorn piled on and accused Rep. Karen Handel, a Republican from Georgia who was presiding over the House, of laughing during the playing of the recording:
Karen Handel laughed when the sound of children crying was played in the House.

That's going to be the ad in #GA06

— DanaBlankenhorn (@danablankenhorn) June 22, 2018
ProPublica wasted no time in seizing the moment:
Folks, if you see people reference the audio we obtained, quote tweet it and share this link where people can listen and download: https://t.co/aqJyboYVAy

Full story here: https://t.co/WzmxODK3tv https://t.co/dT6c9jFexy

— ProPublica (@ProPublica) June 22, 2018
A lot of people were feeling the love for Congressman Lieu because of his bold move:
I love you @tedlieu

— Bryan Healey (@Bryan_Healey) June 22, 2018
me too. BIG fan of @tedlieu

— Freddy Beach Guy 🏍 (@freddy_guy) June 22, 2018
Good job @tedlieu 👏🙏👍🏼

— HistoryFanatic (@sanjep) June 22, 2018
The release of the ProPublica recording drew national attention to the issue of family separations at the U.S. Border. The administration of President Donald Trump has flip-flopped on the practice several times this week.
[Image via Spencer Platt/Getty Images]
Have a tip we should know? [email protected]
Aaron Keller - Deputy Editor-in-Chief