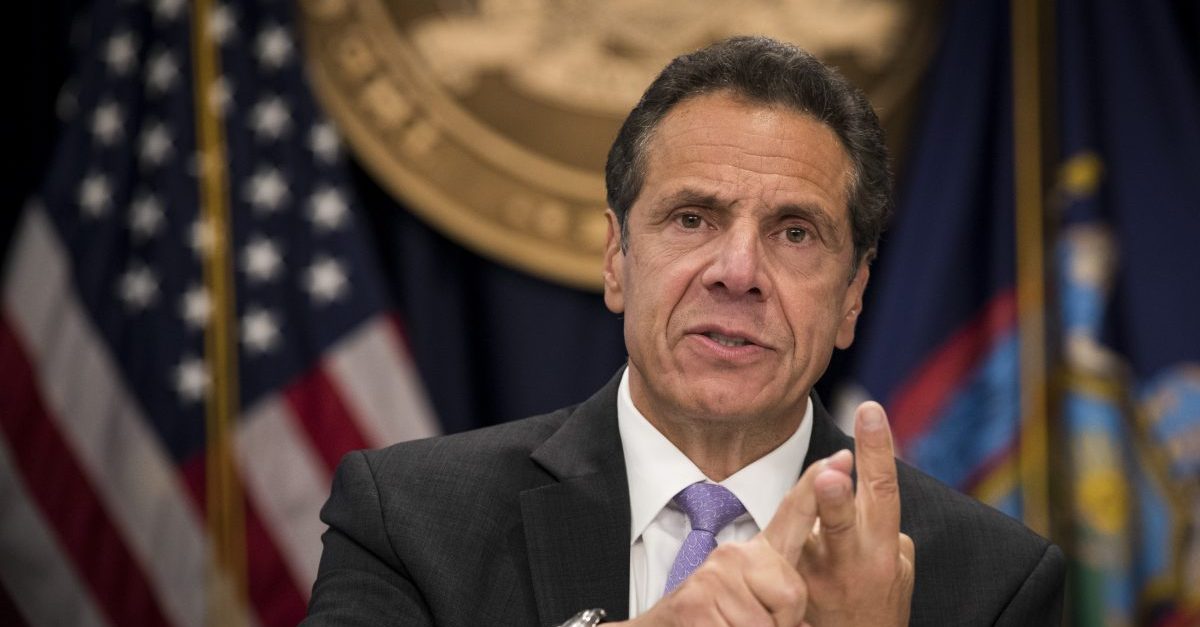 New York Gov. Andrew Cuomo is planning a change to how misdemeanor crimes are punished that will barely have any effect on the state's criminal justice system, but could have a far-reaching impact on the practice of deporting undocumented immigrants.
Presently, the maximum sentence for a misdemeanor in New York is one year. That also happens to be the minimum sentence that triggers deportation proceedings. Legislation that is now being encouraged by Gov. Cuomo and state Democratic lawmakers would lower the maximum sentence for misdemeanors by one day, making 364 days the most a person could be kept behind bars for a misdemeanor conviction. This would be done by amending the state's penal law and criminal procedure law.
Examples of misdemeanors include assault without serious injury or use of a weapon, possession of small amounts of drugs, and thefts valued at less than $1,000.
Assemblyman Marcos Crespo (D-Bronx) had proposed legislation like this in the past, but Republican control of the State Senate prevented it from advancing. Now that Democrats are in control, it stands a chance of being a reality. Gov. Cuomo is certainly prepared to sign the bill, which was introduced this time around on Thursday. It is expected to pass on Sunday as part of the New York State budget, according to the New York Law Journal.
The proposed bill would not just protect immigrants who commit misdemeanor crimes in the future. It would also apply retroactively to past crimes. The bill provides for this by saying that the relevant provisions "shall apply to all persons who are sentenced before, on or after the effective date of this subdivision, for a crime committed before, on or after the effective date of this subdivision."
[Image via Drew Angerer/Getty Images]
Have a tip we should know? [email protected]