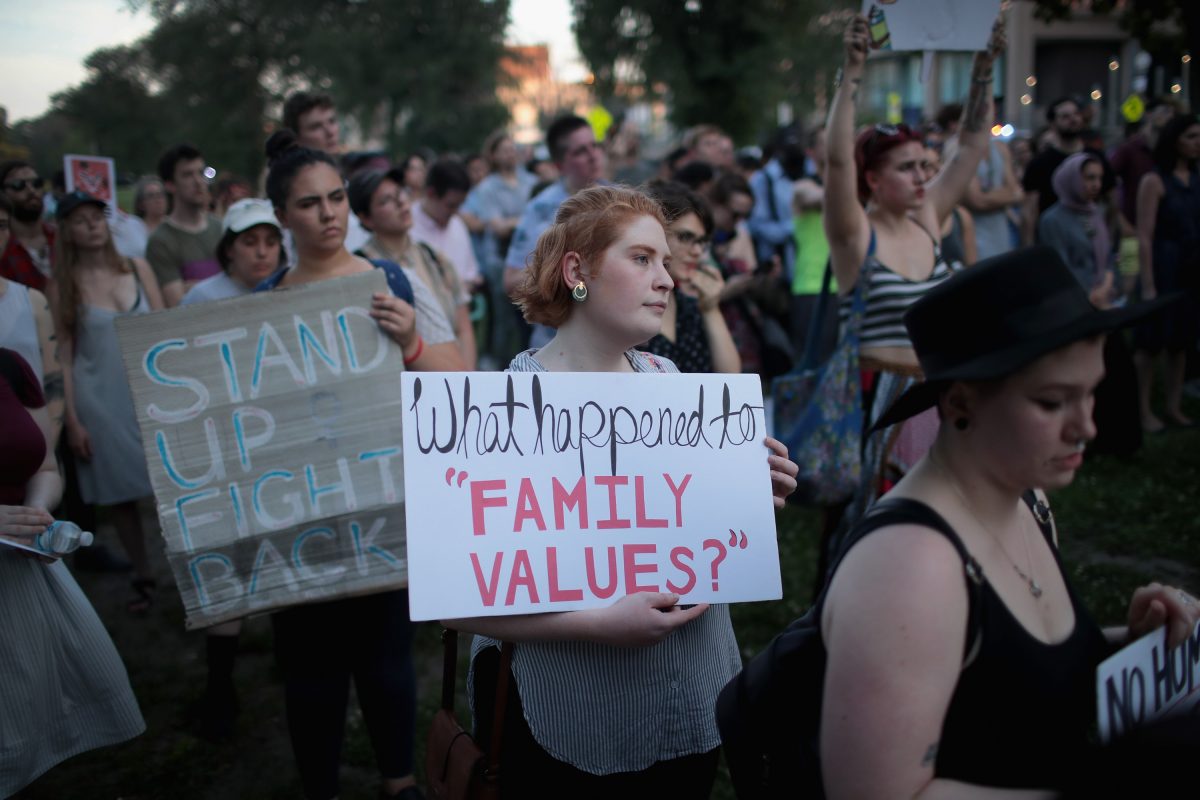 The American Civil Liberties Union (ACLU) could never be accused of pulling their punches. Now, the storied civil liberties organization appears to be aligning itself more closely with the burgeoning movement to abolish U.S. Immigration and Customs Enforcement.
On Monday, the ACLU posted an action bulletin on their website calling for Americans to contact their senators and demand the Department of Homeland Security (DHS) be defunded until the agency is no longer used as a tool to attack undocumented immigrants.
A summary of the campaign appears near the ACLU's masthead on the bulletin's page. It reads, "Call Senators: Defund DHS. We refuse to allow our taxpayer dollars to fund Homeland Security's heartless policies." The site also provides a sample phone script for would-be callers.
The brief press release accompanying the bulletin unloads on the nearly 16-year-old agency in no uncertain terms:
The Department of Homeland Security is the Trump administration's key tool for terrorizing immigrants. DHS is responsible for inflicting heinous abuses on children in its custody – long before they started ripping them away from their families and detaining them in chain-link prison camps as part of the vile family separation policy.
The second sentence of the above-quoted passage appears to refer to various incidents of verbal, physical and sexual abuse directed against immigrant children by federal agents under the employ of U.S. Customs and Border Protection.
Those allegations were documented in a thorough report issued by the ACLU in May of this year–based on over 30,000 pages of official documentation obtained by the ACLU Foundation of San Diego & Imperial Counties and the ACLU Foundation of Arizona via Freedom of Information Act requests. The allegations span the timeline of 2009-2014; entirely during the administration of Barack Obama.
The ACLU's press release continues, "The department has also unleashed ICE to lawlessly antagonize immigrant communities throughout this country by conducting warrantless searches in our homes, workplaces, and daily commutes. And DHS has never been held accountable. Until now."
Instances of ICE agents conducting raids on immigrant communities without legally-mandated warrants has become a prevalent feature of immigration enforcement during the Trump administration. Law&Crime reported on one such incident in April of this year. A similar incident occurred in October 2017–prompting multiple U.S. senators to demand answers from the increasingly vilified agency.
The ACLU's broadside ends with hybrid statement of goals and principles:
While Congress debates the next funding bill, we call on senators to put DHS in check and refuse to enable its abuses by supplying funds. No wall. No beds. No more agents. No family jails. We won't allow our taxpayer dollars to fund DHS as long as it continues to abuse immigrants.
Law&Crime reached out to the ACLU for additional comments and clarification on this story, but no response was forthcoming at the time of publication.
[image via Scott Olson/Getty Images]
Follow Colin Kalmbacher on Twitter: @colinkalmbacher
Have a tip we should know? [email protected]