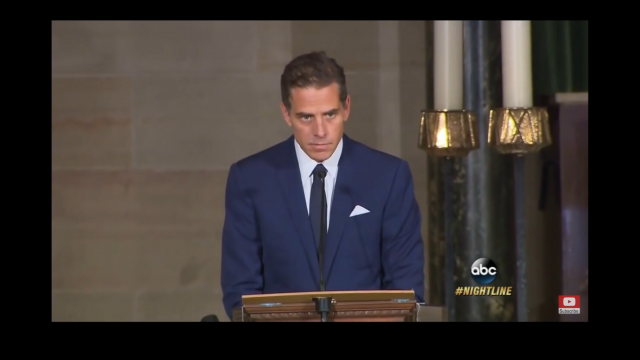 Hunter Biden, the son of former vice President Joe Biden  and his estranged wife Kathleen have been involved in a very messy and very public divorce battle.  However, a new report suggests the days of the former couple making wild accusations against each other are about to come to an end.
Page Six reports documents were filed in divorce court that say it's "the mutual desire of the parties to work together to resolve those matters related to the dissolution of their marriage by way of settlement and without the need for continued litigation."
Gone are the days of the former couple making nasty, headline grabbing accusations like that Hunter was not blowing the family fortune on hookers, partying and booze.
Page Six also reports that Hunter is already in a romantic relationship with his deceased brother's widow, but the former VP is OK with the arrangement, having previously told the Washington Post, "They have mine and Jill's full and complete support and we are happy for them."
Hunter's brother, Beau, sadly passed away from brain cancer in May 2015.
Hunter and Kathleen separated in October 2015 and she sought sole custody of the couple's only child.
However,  all that seems to have changed now and the couple is ready to move on for the sake of the their only child.
"The parties recognize the benefit to themselves, their children, and their families in moving to finalize their divorce amicably and privately," the filings reportedly states.
The negotiations will be conducted in  private and the divorce will not be finalized until a deal is reached and a judge formally signs off on the matter sometime in the future.
[image via screen grab]
Have a tip we should know? [email protected]