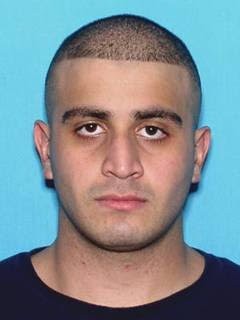 Authorities have confirmed that the suspected shooter, Omar Mateen, is believed to have used an AR-15 type assault rifle, along with a handgun, when he shot and killed 50 people, and injured 53 others at an Orlando nightclub. All early reports indicate that he was legally allowed to buy the weapons. In fact, the ATF says that he bought two weapons legally in the "last few days."
In the wake of several mass shootings, there have been efforts under way on the federal level to ban assault rifles. So far, those efforts have been unsuccessful. However, several states have restrictions on them. In Florida, you can still purchase semi-automatic assault weapons legally. In general, the state's gun laws are relatively lax. Mateen worked as a security guard and had a firearm license. He also reportedly had a statewide concealed carry permit, according to records obtained by several media outlets.
To be clear, authorities have not said where Mateen purchased the weapons, but a review of Florida's laws is still useful in this situation.
In Florida, the laws surrounding gun laws are the following :
STATE CONSTITUTIONAL PROVISION – Article 1, Section 8. 
(a) The right of the people to keep and bear arms in defense of themselves and of the lawful authority of the state shall not be infringed, except that the manner of bearing arms may be regulated by law.

(b) There shall be a mandatory period of three days, excluding weekends and legal holidays, between the purchase and delivery at retail of any handgun.

(c) . . . anyone violating the provisions of subsection (b) shall be guilty of a felony

(d) This restriction shall not apply to a trade in of another handgun." Article 1, Section 8.
You also do not need a state license to purchase a gun.  However, if you want to carry a concealed weapon, you must have a permit. The gunman reportedly had one. That law states:
(1) The Department of Agriculture and Consumer Services is authorized to issue licenses to carry concealed weapons or concealed firearms to persons qualified as provided in this section. Each such license must bear a color photograph of the licensee. For the purposes of this section, concealed weapons or concealed firearms are defined as a handgun, electronic weapon or device, tear gas gun, knife, or billie, but the term does not include a machine gun as defined in s. 790.001(9). Such licenses shall be valid throughout the state for a period of 7 years from the date of issuance. Any person in compliance with the terms of such license may carry a concealed weapon or concealed firearm notwithstanding the provisions of s. 790.01. The licensee must carry the license, together with valid identification, at all times in which the licensee is in actual possession of a concealed weapon or firearm and must display both the license and proper identification upon demand by a law enforcement officer. Violations of the provisions of this subsection shall constitute a noncriminal violation with a penalty of $25, payable to the clerk of the court.
Florida law does allow private firearms to transfer between residents without processing through a Federal Firearms Licensee. However, the Florida Constitution allows counties to enact local laws that require criminal history checks and waiting periods.
(b) Each county shall have the authority to require a criminal history records check and a 3 to 5-day waiting period, excluding weekends and legal holidays, in connection with the sale of any firearm occurring within such county. For purposes of this subsection, the term "sale" means the transfer of money or other valuable consideration for any firearm when any part of the transaction is conducted on property to which the public has the right of access. Holders of a concealed weapons permit as prescribed by general law shall not be subject to the provisions of this subsection when purchasing a firearm.
Several counties in Florida have enacted these restrictions including Broward, Hillsborough, Palm Beach, Volusia, and Miami-Dade. The shooting occurred in Orlando which is in Orange County. The gunman also reportedly  resided in that county. Orange County does not have any restrictions on private gun sales. as far as we could find.
Update:  Since this article was posted, authorities say the shooter actually used a Sig Sauer MCX, a semi-automatic rifle. The article has been updated accordingly. 
Have a tip we should know? [email protected]
Rachel Stockman - President / On Air Host