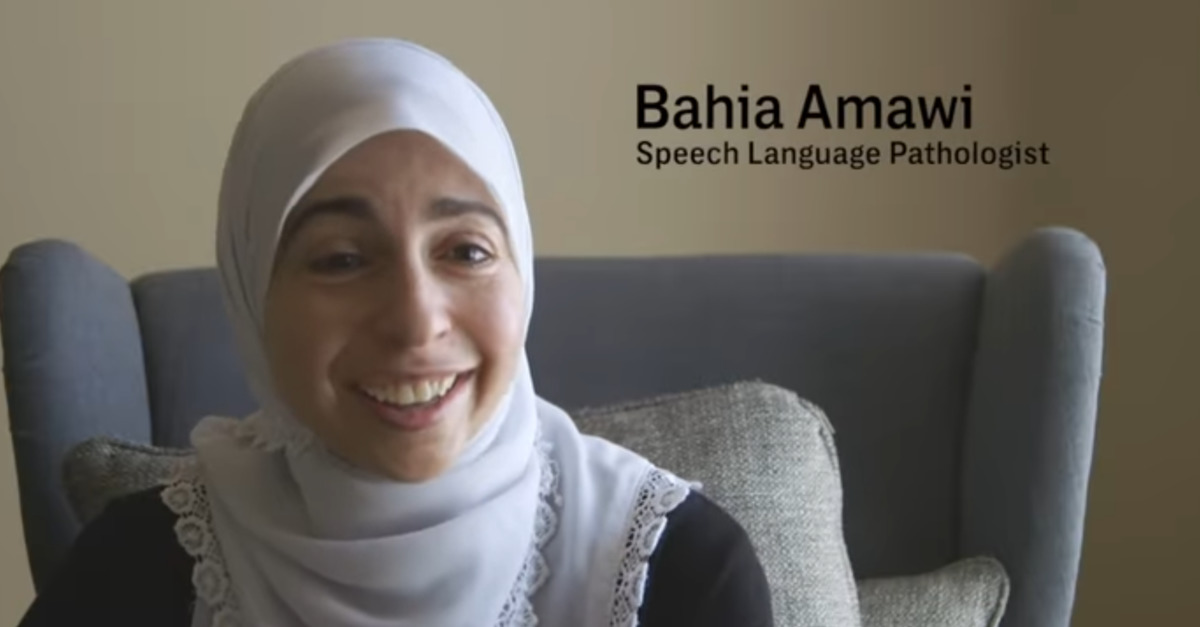 The Council on American-Islamic Relations ("CAIR") filed a lawsuit against Texas Attorney General Ken Paxton after a teacher was fired because she refused to pledge that she would not participate in economic boycotts of Israel.
Bahia Amawi is a speech pathologist and child language specialist who spent nearly a decade working with elementary school students in the Austin area. That all changed over the summer after the Lone Star State adopted a "No Boycott of Israel" or "anti-BDS" law passed by the previous legislature on May 2, 2017.
Codified at Tex. Gov't Code § 2270.002 the controversial law reads, in relevant part:
A governmental entity may not enter into a contract with a company for goods or services unless the contract contains a written verification from the company that it:

(1) does not boycott Israel;

and (2) will not boycott Israel during the term of the contract.
Amawi's contract with Pflugerville Independent School District was up for renewal this past summer and everything seemed to be going fine.
"On August 13, 2018, Pflugerville Independent School District sent Bahia Amawi a contract to provide the school district with Arabic assessment services," the lawsuit notes. "Ms. Amawi had been contracting with the school district for nine years. On September 10, 2018, the school district provided Ms. Amawi with an addendum to the contract, which states that Ms. Amawi affirms that she does not currently boycott Israel and will not boycott Israel during the term of the contract."
A copy of that addendum was included with CAIR's lawsuit as an exhibit. The contract addition essentially repeats the language of the above law out of order. Amawi refused to sign it.
Her lawsuit explains why:
Ms. Amawi advocates for boycotts of Israel due to Israel's continuing violations of international law in its treatment of Palestinians. Specifically, Ms. Amawi boycotts products created in Israel in support of the peaceful Palestinian Boycott, Divestment, and Sanctions movement. Ms. Amawi cannot and will not sign the contract with the "No Boycott of Israel" provision, which is required by state law. As an advocate for Palestinian rights and justice, she cannot in good faith certify or state that she does not boycott Israel, and will not engage in a boycott of Israel.
In comments to The Intercept, Amawi reaffirmed her position when asked if she might rethink her decision.
"Absolutely not," she insisted. "I couldn't in good conscience do that. If I did, I would not only be betraying Palestinians suffering under an occupation that I believe is unjust and thus, become complicit in their repression, but I'd also be betraying my fellow Americans by enabling violations of our constitutional rights to free speech and to protest peacefully."
Amawi was then, in effect, fired for her views on the conflict between Israel and the Palestinians.
"On September 17, Ms. Amawi informed the school district that she would be unable to sign the addendum, citing moral issues," the lawsuit notes. "Pflugerville Independent School District informed Ms. Amawi that it would not be able to provide her with payment if she refused to sign the addendum. Ms. Amawi refused to sign and was forced to terminate her contractual relationship with the school district."
CAIR is now suing the Pflugerville Independent School District and Paxton for alleged violations of Amawi's First Amendment rights to Freedom of Speech and Freedom of Association.
"Political speech on issues of great national and international importance is central to the purposes of the First Amendment," the lawsuit notes. "Speech and advocacy related to the Israel – Palestine conflict is core political speech on a matter of public concern entitled to the highest levels of constitutional protection."
The lawsuit also cites longstanding Supreme Court precedent on the specific matter of economic boycotts:
Economic boycotts for the purposes of bringing about political change are entrenched in American history, beginning with colonial boycotts on British tea. Later, the Civil Rights Movement relied heavily on boycotts to combat racism and spur societal change. The Supreme Court has recognized that non-violent boycotts intended to advance civil rights constitute "form[s] of speech or conduct that [are] ordinarily entitled to protection under the First and Fourteenth Amendments."
The lawsuit requests the anti-BDS law be found unconstitutional and unenforceable, that Amawi be offered a new contract by the school district, that all currently-in-effect anti-BDS contractual provisions be voided, an injunction against economic boycott languge viz. state contracts in general and attorney's fees.
Law&Crime reached out to Paxton's office and Pflugerville ISD Superintendent Doug Killian for comment on this story but no response was forthcoming at the time of publication.
[image via screengrab/The Intercept]
Have a tip we should know? [email protected]