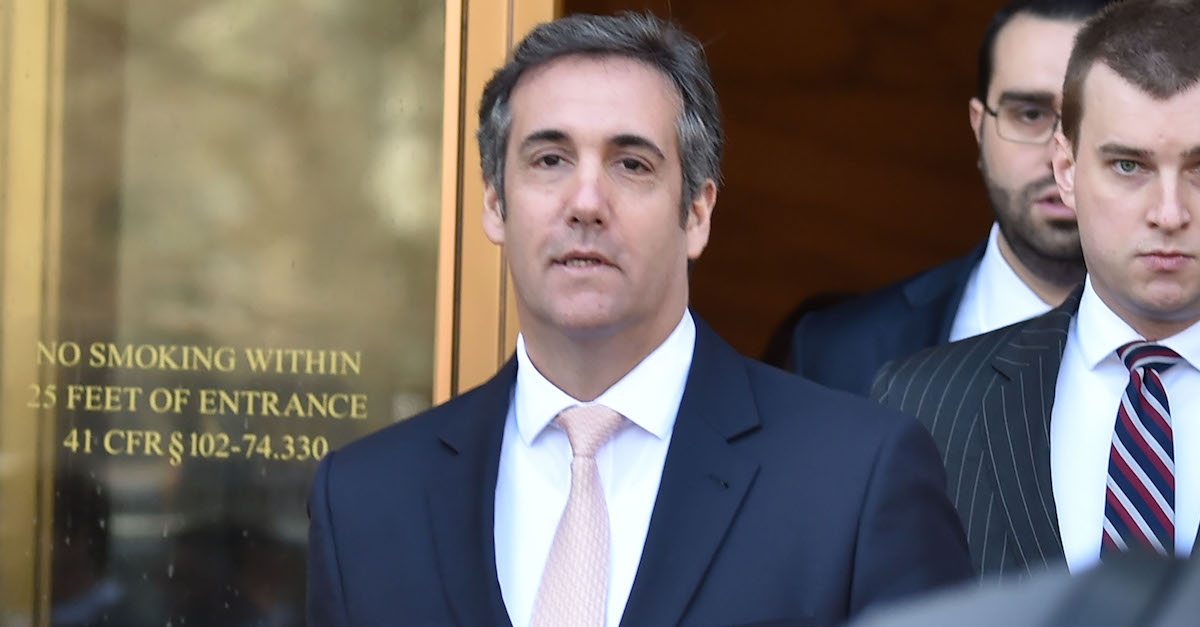 Judge Kimba Wood of the U.S. District Court in the Southern District of New York (SDNY) ruled Friday that if Donald Trump, the Trump Organization or Michael Cohen object to court-appointed special master's privilege recommendations for items seized in the FBI raids of Cohen's home, office or hotel room they will have to do so publicly — at least to some degree.
Wood sided with the government argument that objections should be made public, but redacted where "substance" is involved if need be.
"With respect to the President's letter dated June 6, 2018, (ECF No. 75), the Court agrees with the Government that Plaintiff and the Intervenors' objections should be pled publicly, except for those portions that divulge the substance of the contested documents (ECF No. 76, at 1), which should be pled under seal and ex parte. The Court will make a final determination as to those portions at a later date," Judge Wood said.
As BuzzFeed's legal editor Chris Geidner noted, Cohen, Trump and Trump Organization lawyers can dispute the special master's privilege designations but face the prospect of having to do so publicly. As the judge said, objections about the "substance" would be be filed under seal with her rather than in public. Nor would the government be able to be hear the private plea to the judge about contested "substance" items.
U.S. Attorney at the SDNY Robert Khuzami argued Thursday for a scenario where "the substance of the purportedly privileged documents […] would not be revealed to the Government or the public, but would be redacted."
"There is no reason why the Government and the public should be deprived of access to the balance of the filing—such as the law upon which Cohen and the Intervenors rely, or their legal analysis to the extent it does not directly describe the substance of the documents in question," he said.
The judge was clearly swayed by this argument.
Special Master Barbara Jones determined earlier this week that 14 paper documents out of 639 are privileged or partly privileged and that 148 of 291,770 electronic files are privileged, the New York Times reported. That's a total of 162 items out of 292,409 or .00055 percent.
CNN reported the only three of those are considered "highly personal."
These were items seized in the FBI raids of Cohen's home and offices. Electronic files came from two of Cohen's phones and one iPad.
[Image via Hector Retamal/AFP/Getty Images]
Have a tip we should know? [email protected]