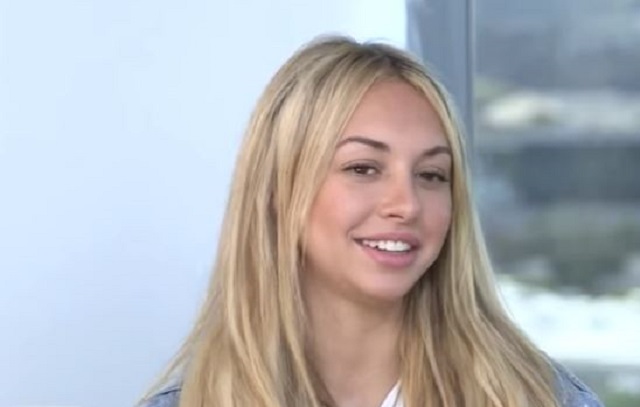 On Tuesday, Warner Bros., the producers of "Bachelor in Paradise," announced that after investigating an alleged sexual assault involving two contestants during the reality show's filming, they have not found evidence of misconduct. Now, the legal team for Corinne Olympios, who says she did not consent to a sexual encounter with fellow contestant DeMario Jackson, says they are conducting their own investigation.
Olympios's attorney, Marty Singer, said in a statement to E! News:
It comes as no surprise that Warner Bros., as a result of its own internal investigation, would state that no wrongdoing had occurred. Our own investigation will continue based on multiple new witnesses coming forward revealing what they saw and heard.
Accounts of what happened on the show's Mexico set have differed, but they seem to indicate that both Olympios and Jackson had been drinking, and then the two of them ended up in a swimming pool and engaged in sexual activity while the cameras were rolling. Jackson has claimed that Olympios initiated the encounter, but she has gone on record saying she doesn't remember it at all, and had to be told about it afterwards.
One witness report said that Olympios appeared to be lucid the whole time. Meanwhile, another witness claimed that the incident made contestants uncomfortable, as well as upset that no one on the show's staff intervened on Olympios' behalf because she was visibly drunk.
A producer who learned of the incident filed an internal complaint with Warner Bros., prompting their investigation. After viewing footage of the incident, Warner Bros. said they did not determine that anyone did anything wrong.
Production of the show, which was set to premiere on ABC in August, was put on hold during the Warner Bros. investigation, but it is now set to continue.
[Image via Entertainment Tonight screengrab]
Have a tip we should know? [email protected]