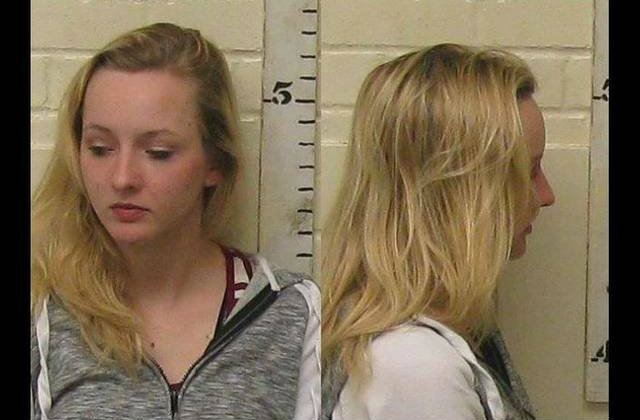 Breana Harmon, a Texas woman who claimed she was raped by three black men last March, admitted to making it all up. She pleaded guilty Thursday to four felony charges of tampering with physical evidence and government documents, according to The Herald Democrat. Her attorney Bob Jarvis told the outlet she was "very remorseful" for making up the story. Sentencing is set for March 20. The defense will push for deferred adjudication while the prosecution wants probation, Jarvis said.
He declined to specify what kind of mitigating circumstances he'd present at the sentencing hearing, except to say that her personal background possibly influenced her actions.
"I don't want to try the case in the paper," he said. "It'll all come out. Let's just say she has some fairly unusual circumstances that I think they'll be interested to hear about."
Back when this first happened, the Denison Police Department got a 911 call from Harmon's fiancé. He believed she was missing because he discovered her vehicle in an apartment complex parking lot with the driver's door left open, and her possessions–a phone, shoe, and keys–left nearby. Harmon later popped up when she walked into a church wearing just a shirt, bra, and underwear, and she was covered in scratches. She told cops "three black males" in ski masks kidnapped and sexually assaulted her.
Police said she admitted to lying on March 21. She reportedly told them that got into a fight with her fiancé. It was so bad that she believed the relationship would probably end. She went for a walk, she said, and ended up cutting herself in an abandoned house. Harmon worried that her family would get mad at her for cutting herself, so she nodded when church staff asked if she had been sexually assaulted, police said.
[Mugshot via Grayson County]
Have a tip we should know? [email protected]