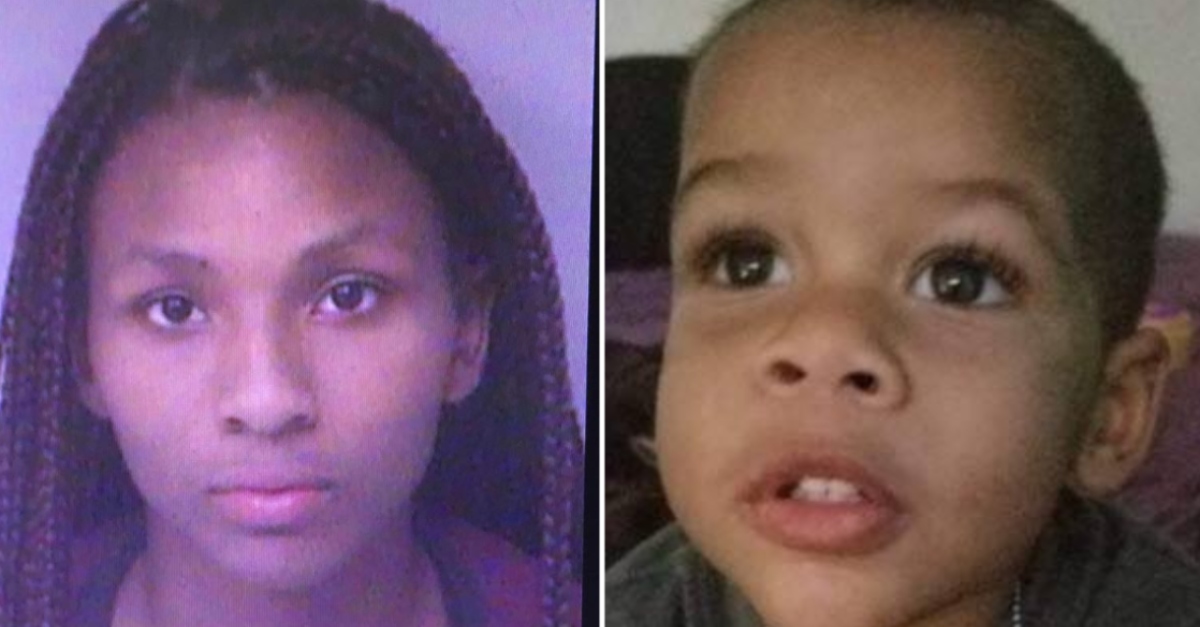 A Florida woman was arrested Tuesday after she allegedly faked the story of her son's disappearance. In fact, she actually killed him, police said in a Tampa Bay Times report. Charisse Denae Stinson is in a Pinellas County jail on a count each of first-degree murder and aggravated child abuse.
Two-year-old Jordan Belliveau went missing over the weekend, police said. Stinson allegedly told cops at first that she was walking with her son when a driver offered them a ride in his car. The man "Antwan" knocked her out, and she woke up in Largo Central Park with Jordan nowhere to be found.
Largo police Lt. Randall Chaney said at a press conference Wednesday that her story didn't add up. They ended up finding the child's body in a wooded area behind a baseball field.
Stinson allegedly admitted to hitting Jordan in the face during what cops described as a "a moment of frustration." The boy's head struck a wall, and that in turn led to seizures in the middle of the night, cops said. His health became worse on Sunday. Stinson is accused of dumping his body in the wooded area, though it is unclear if the toddler was alive when it happened. Investigators believe injuries on the corpse are consistent with her story.
Stinson was appointed an attorney in a court appearance on Tuesday.
"Why should she be given a chance?" the boy's paternal grandmother Jessica Belliveau told reporters after the hearing. "My grandson was not given a chance." She said the death penalty is "too easy" for Stinson. "I want her to live her life out knowing she what she did to my grandson."
His foster family said in a statement that he lived with them until returning to his birth mother on May 31.
Jessica Belliveau said that welfare workers had been planning to review her home to see if Jordan could live with her since Stinson had no job, and was being evicted.
[Images via Largo Police Department]
Have a tip we should know? [email protected]