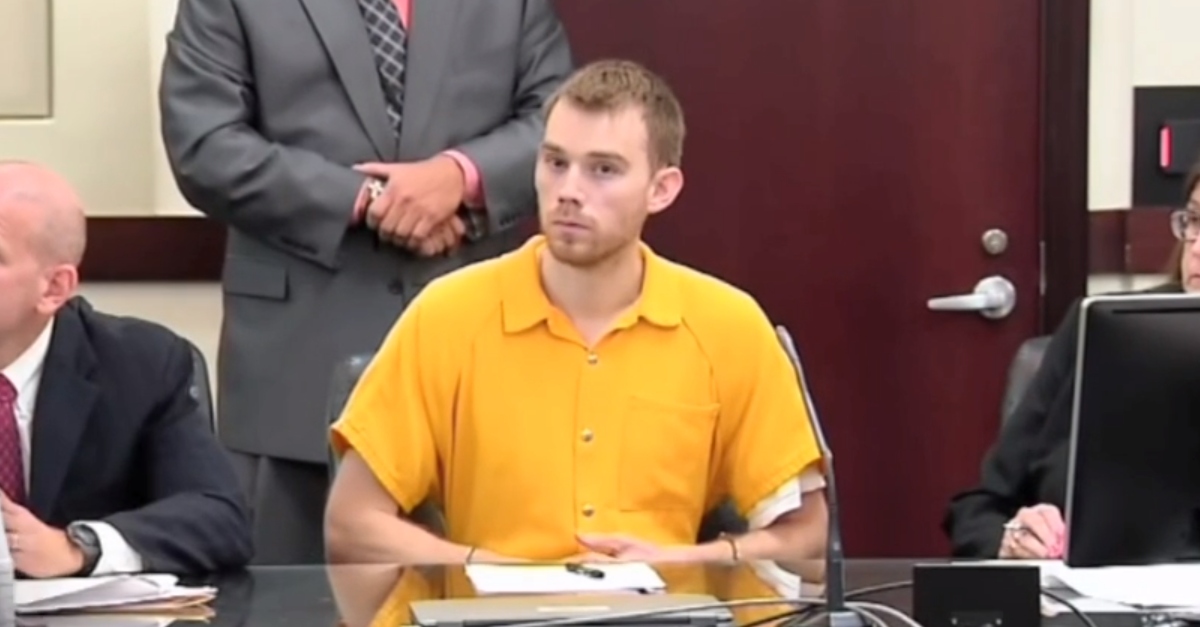 Travis Reinking, the man accused of killing four people at Waffle House last year, was indicted on Monday in Davidson County, Tennessee on a total of 17 counts, according to records viewed by Law&Crime. He faces charges including first-degree murder, felony murder, and attempted first-degree murder.
Police said the defendant arrived at a Waffle House in Antioch in the early morning of April 22, 2018. He waited four minutes, then stepped out with an AR-15 semiautomatic rifle, they said. Officers said he killed 21-year-old DeEbony Groves, 23-year-old Akilah Dasilva, 20-year-old Joe R. Perez, and 29-year-old Taurean C. Sanderlin. The mass shooting could have been worse, but authorities credit 29-year-old James Shaw Jr. with disarming the attacker.
Cops said at the time that Reinking fled naked and on foot. He was apprehended the day after the shooting after a manhunt. Authorities said he was previously arrested in July 2017 for being in a restricted area near the White House. That resulted in his Illinois firearm license getting revoked, and officers seizing his weapons. Cops said Reinking's father returned those guns to this son, including the AR-15 allegedly used in the Waffle House mass shooting.
Perez's family sued the defendant's father Jeffrey Reinking over this last May. The elder Reinking's attorney's argued that their client didn't have the right to keep the guns.
A federal lawasuit by Dasilva's family revealed that Travis Reinking's family lost track of him after he left Illinois for Tennessee in 2017. His father went to Knoxville in January 2018, and called 30 different apartment complexes to find him, according to a deposition. He didn't find him. Not until after the arrest.
Last October, Travis Reinking was determined fit to stand trial.
[Screengrab via WSMV]
Have a tip we should know? [email protected]