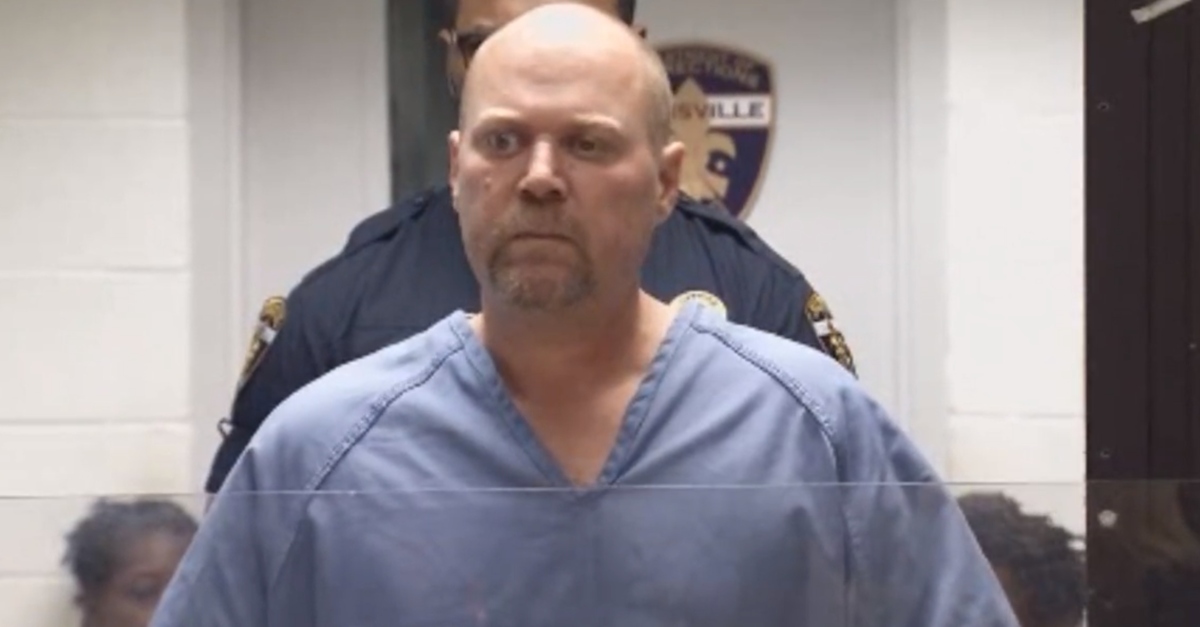 Gregory Alan Bush, 51, was arraigned Thursday, and charged with two counts of murder, and ten count of wanton endangerment, according to The Courier Journal. Police say he opened fire at a Kentucky grocery store, and killed two people on Wednesday.
The Jefferson County Coroner's Office identified the victims on Thursday as Maurice E. Stallard, 69, and Vickie Lee Jones, 67, according to WDRB.
Jeffersontown Police Chief Sam Rogers told reporters that cops got 911 calls about a shots fired at a Kroger grocery store. Investigators determined that the shooter shot a man inside, left the building, shot a woman, and got into a gunfight with an armed bystander. No one was injured in that final confrontation, Rogers said.
The arrest report obtained by the Journal said that Bush shot the male victim in the back of the head, and fired multiple times as the man was on the floor.
Eric Deacon, who said he was a former EMT, told WHAS that he saw the woman getting struck, and tried to help her as soon as the shooting stopped.
"I come out to do CPR on the lady in the parking lot and I looked at her," he said "She wasn't breathing. I knew she was gone and there was nothing I could do."
A man said that his father, who was armed, ran into Bush, and the shooter "said he wouldn't shoot if he didn't shoot, so my dad just stayed there and then the guy took off down the parking lot."
The witness claimed Bush said "whites don't kill whites." Both victims were black, the New York Daily News reported.
Bush's bond on Thursday was set at $5 million. The judge said she would appoint him a public defender. A preliminary hearing is set for Nov. 5.
Bush's criminal history dates back to at least 2001, according to a review by the Journal. His then-wife got a protective order against him in 2001; he pleaded guilty to menacing in 2003 for trailing a 15-year-old girl into a bathroom and telling her "he thought they were family"; he was charged in a 2009 assault for allegedly intimidating his ex-wife, and resisting arrest; and he was accused in 2009 of attacking his parents, and padlocking them inside their home.
Editor's note: this story was updated after publication with additional information.
[Screengrab via WHAS]
Have a tip we should know? [email protected]