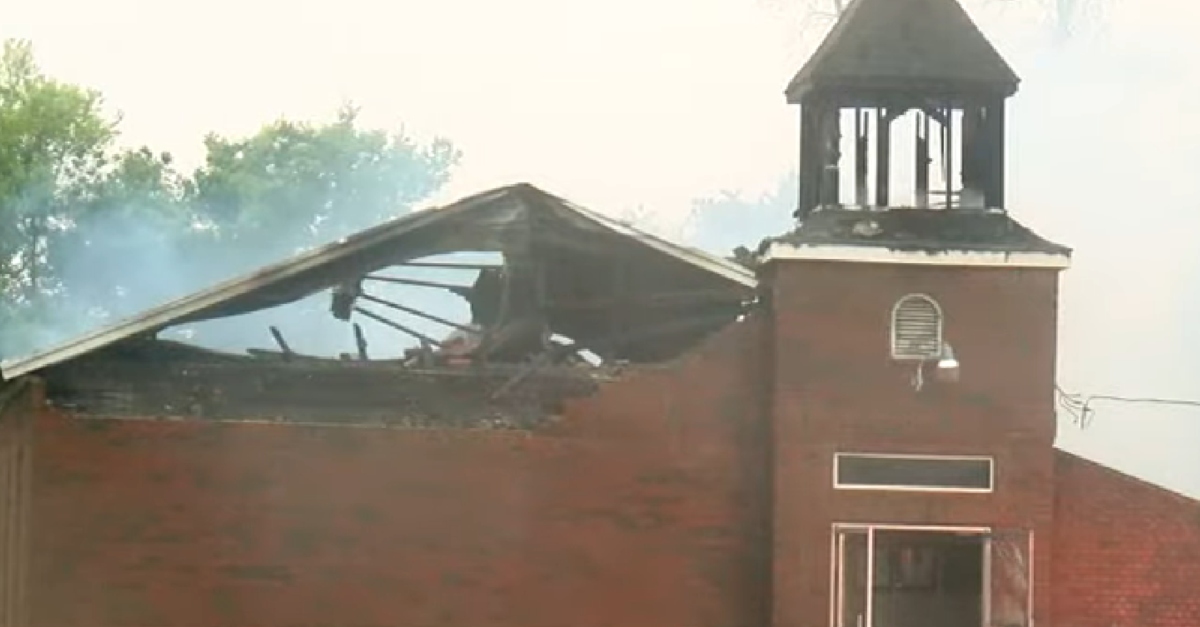 In just under two weeks, fires destroyed three historically black churches in St. Landry Parish, Louisiana.
"It's been confirmed that we believe these three fires are suspicious," Louisiana State Fire Marshal H. Browning Jr. said, according to The New Orleans Advocate. "We're cognizant that there is a problem and there is no coincidence there were three fires."
It started with St. Mary Baptist Church getting burned down in the town of Port Barre on March 26. Then Union Baptist Church in Opelousas was burned down Tuesday. Another conflagration hit Mount Pleasant Baptist Church on Thursday.
Browning said they can't say if these incidents are linked or even arson, but they are treating these as crime scenes.
Locals have also noted a disturbing pattern regarding the churches hit. All three are historically black. At least one local pastor showed a reluctance to suggest this was a racist attack, however. He advised calm.
"I don't know who's doing it or why they're doing it, but I don't want to be the one to inject race into it," said Rev. Harry Richard of Greater Union Baptist Church. "Until we find out exactly what's going on, I pray the community doesn't panic. All the assumptions are flowing and creating an atmosphere of fear."
Black people comprise 41.6 percent of St. Landry's population, according to a 2018 estimate from the U.S. Census Bureau.
Browning said they're working with federal authorities. There would be the possibility of hate crime charges if investigators determined this was a racist arson, he said.
Mount Pleasant's Rev. Gerald Toussaint called it "heartbreaking" to see his church burned down, but added, "just because you burn a building doesn't mean you can destroy the church. You can't destroy the church because the church is in the people, not the building."
[Screengrab of Mount Pleasant Baptist Church via KATC]
Have a tip we should know? [email protected]