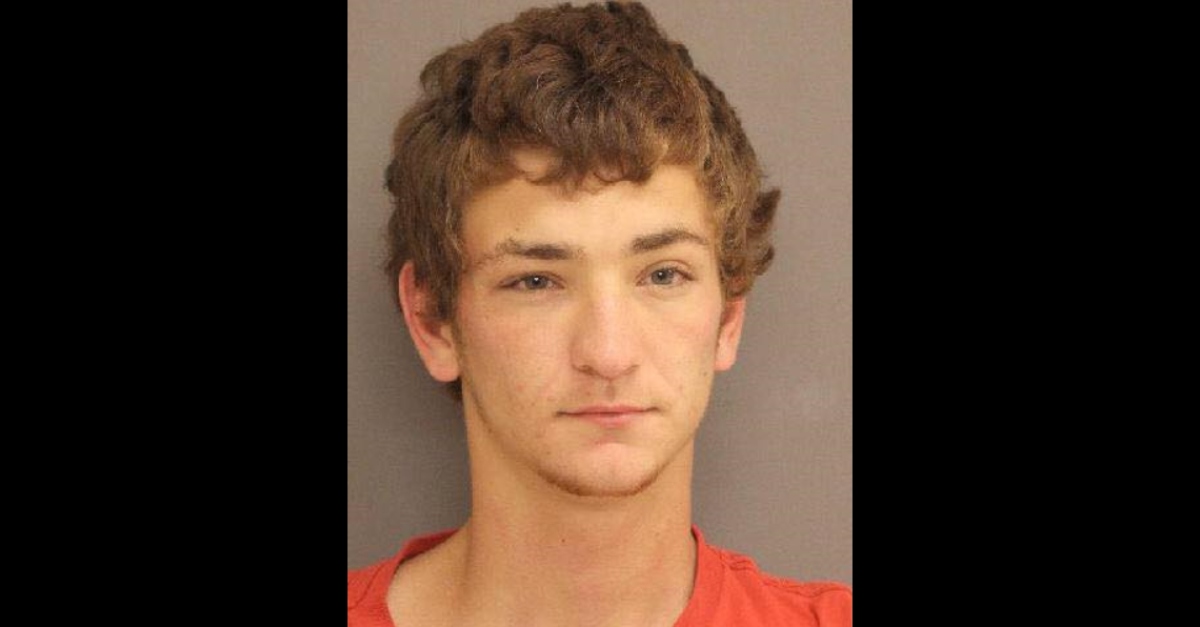 Dakota Theriot, the 21-year-old Louisiana man accused of killing five people including his parents, was arrested Sunday morning in Richmond County, Virginia, says the Ascension Parish Sheriff's Office. Deputies announced that he will be returned to Ascension Parish and booked on two counts of first-degree murder, home invasion, and illegal use of weapons.
Authorities said the murders happened Saturday morning. Theriot is accused of fatally shooting his girlfriend 20-year-old Summer Ernest, her father 43-year-old Billy Ernest, and her 17-year-old brother Tanner Ernest at the family's home in Livingston Parish, according to WBRZ. He then allegedly went to his parents' home in Ascenion Parish, and shot his mother 50-year-old Elizabeth Theriot and father 50-year-old Keith Theriot, who authorities say were able to identify the shooter before they died. Richmond County deputies said they apprehended the suspect in the driveway of his grandmother's home Sunday morning.
"He seemed tired, had a little bit of sleep deprivation, and there were some statements made, but at this time that's part of the investigation," Richmond County Sheriff Stephan Smith said, according to The New Orleans Advocate.
Ascension Parish Sheriff Bobby Webre said in a press conference on Saturday that it was the worst domestic violence indicent he'd seen in years.
NOW: Sheriff Bobby Webre says this is the worst domestic violence incident he's seen in the parish in years. The suspect has been identified as 21-year-old Dakota Theriot. Two of victims have been identified as his 50-year-old parents, Elizabeth and Keith Theriot. @WBRZ pic.twitter.com/utZnqOwTqT

— Trey Couvillion (@trey_couv) January 26, 2019
[Image via Ascension Parish Sheriff's Office]
Have a tip we should know? [email protected]