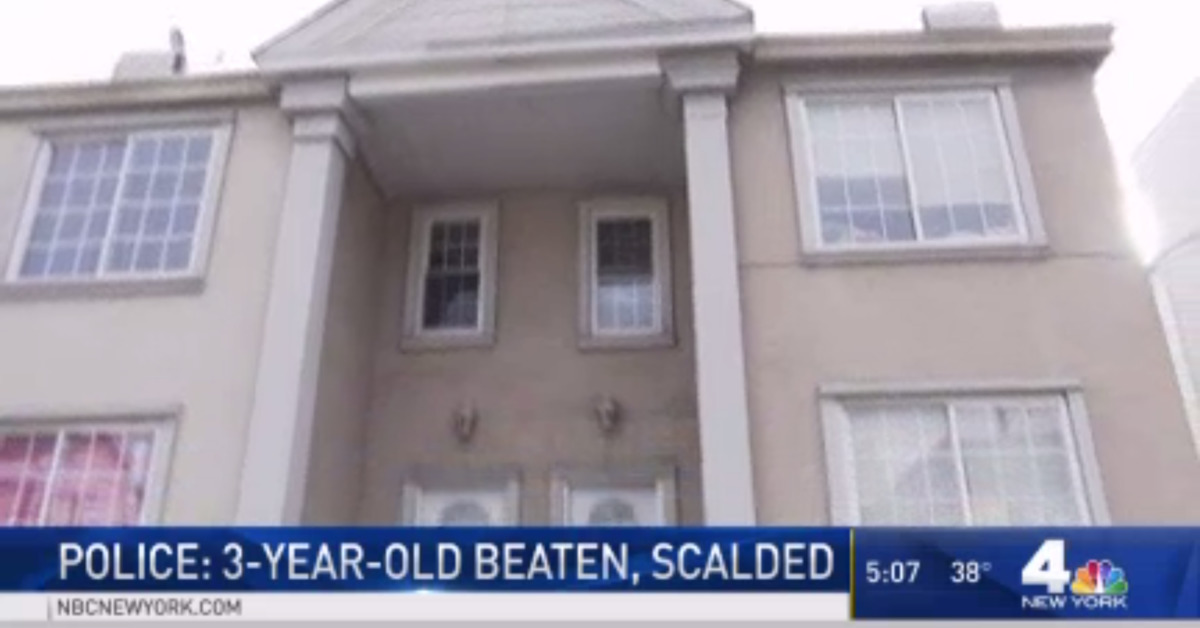 Six adults in Newark, New Jersey are accused of "severely" beating and scalding a three-year-old boy–and encouraging other children in the house to abuse the child as well.
According to NBC New York, 62-year-old Patricia Gamarra, 55-year-old Mary Buchan, 28-year-old Patricia Buchan, 23-year-old Bridget Buchan, 39-year-old Homer Searcy; and 43-year-old Natacha Smith—-the mother of the child in question–were arrested last week on allegations that they engaged in the "systemic and coordinated beating" of Smith's son.
All six defendants live in the same home.
The Essex County Prosecutor's Office charged the adults last Wednesday and five of the six appeared in court on Tuesday. Patricia Buchan was allowed to avoid Tuesday's hearing because she is currently pregnant with her fifth child.
Each of the adults were charged with aggravated assault and endangering the welfare of a child for allegedly beating the three-year-old with their fists and pouring scalding water on him when he had accidents "as a form of corporal punishment," according to prosecutors who addressed the court on Tuesday.
Law enforcement officials also allege that the other five children living in the home were encouraged to take part in the beatings of the toddler.
"The adults in the home taught the other children in the home to beat the 3-year-old with a belt," according to Essex County Assistant Prosecutor Kathleen Lyons-Boswick.
Those children–all of whom are under the age of eight–were placed in foster care.
Acting Essex County Prosecutor Theodore Stephens previously explained to the court that the investigation into child abuse commenced after a preschool nurse discovered burns and blisters on the toddler's legs and alerted law enforcement.
"Based on their training and their care, they did bring it to the notice of authorities and were absolutely correct to do so," Stephens said.
Detectives with the Newark Police later discovered bruises on the child's back, face, and stomach. The adults in the house were arrested soon after that.
All of the adults who appeared before the court on Tuesday pleaded not guilty to the charges. Some of the defendants claimed that they worked so often they wouldn't have had the opportunity to hurt the boy. Their next court date is set for early January next year.
[image via screengrab/NBC New York]
Have a tip we should know? [email protected]