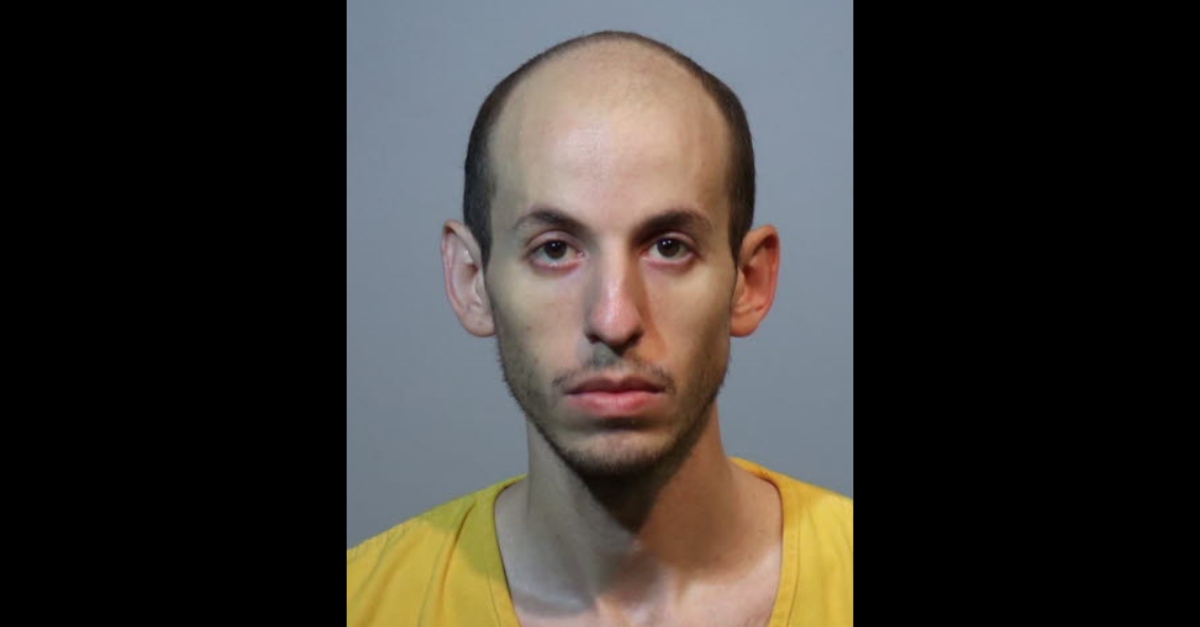 Prosecutors in Florida announced Thursday that they are seeking the death penalty against Grant Tiernan Amato, the man charged with killing his parents and brother over a Bulgarian call girl. A grand jury indicted the defendant on Tuesday on three counts of first-degree murder.
"The decision to seek the death penalty came after careful consideration of the evidence that proves AMATO acted in a 'cold, calculated and premeditated manner, without any pretense of moral or legal justification,'" said a statement from the State Attorney's Office of the 18th Judicial Circuit of Brevard and Seminole Counties.
Prosecutors filed their notice of intent to seek the death penalty. You can read it here.
"While we anticipated the State seeking the death penalty in this case, the prosecution has not yet provided any forensic evidence linking Mr. Amato to this crime," Amato's attorney Jeffery Dowdy told Law&Crime in an email. "Accordingly a bond motion for his release has been filed and is scheduled for March 21."
Prosecutors said the defendant killed his 59-year-old father Chad Amato, 61-year-old mother Margaret Ann Amato, and 31-year-old brother Cody Amato. Problems with his family centered on his obsession with a Bulgarian call girl, according to the arrest affidavit obtained by Law&Crime. Cody's girlfriend told deputies that the defendant stole $60,000 from her boyfriend and sold his guns. Cody worried aloud that Grant would "kill everyone."
Amato was accused of stealing a total of about $200,000 from his family and wiring the call girl this money. That included a $65,000 on their house, said a still-living brother. The father told Amato to get treatment for his addiction and stop communicating with the woman. This didn't take, deputies said.
The victims were found dead in their home January 25, deputies said. Amato didn't admit to the crime, but accepted the possibility that he might get in trouble for this, according to the affidavit. From the document:
GRANT AMATO's response was his family had been blaming him for months for ruining their lives, stealing and not following the rules of the home, so he might as well be blamed for this too.
Note: Updated with a response from Dowdy.
[Mugshot via Seminole County Sheriff's Office]
Have a tip we should know? [email protected]