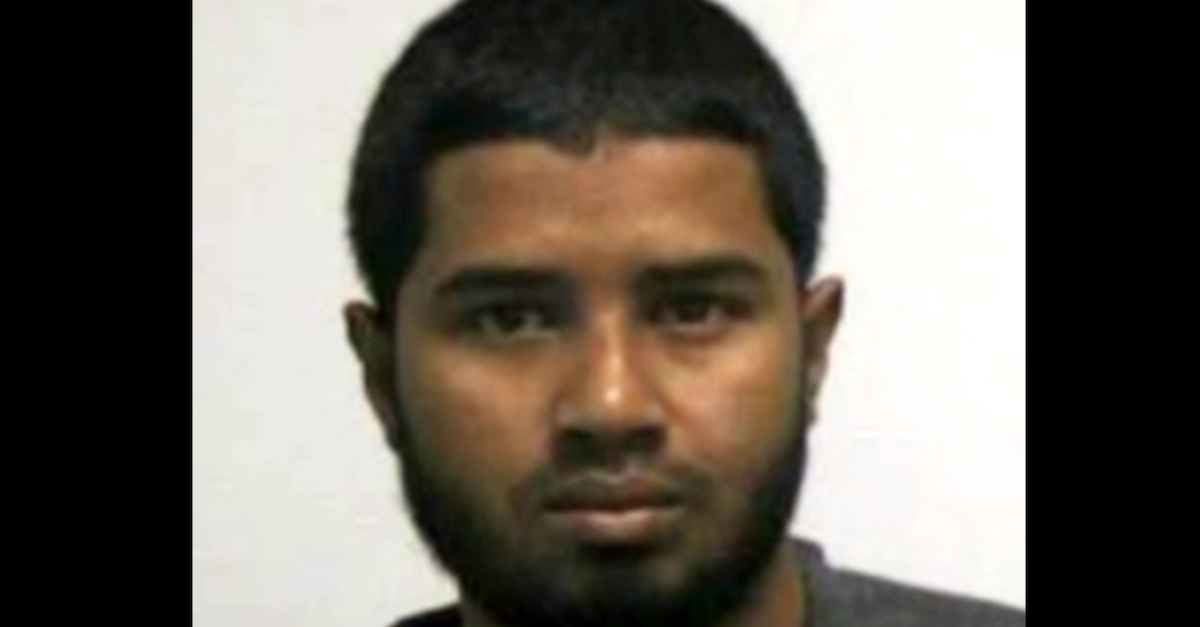 The man who attempted to bomb the Port Authority Bus Terminal in Manhattan back in Dec. 2017 was found guilty on all counts of terror charges. Akayed Ullah, 28, a Bangladeshi immigrant, was found guilty of the terror plot and had some things to say out of earshot of the jury on Tuesday — about President Donald Trump.
According to reporter Stephen Brown of the New York Daily News, Ullah said that he didn't plan to detonate a pipe bomb at Port Authority because he was an ISIS fanatic, but because he was "angry" with the president's foreign policy.
"Your honor I didn't do it for ISIS group […] I was angry with Donald Trump. He said he will bomb the Middle East and protect his nation," Ullah is quoted saying.
Ullah, Assistant U.S. Attorney Rebekah Donaleski said, built the explosive himself and strapped it to his body in an attempt to cause mass casualties by suicide bombing. It had been argued from the start that Ullah was radicalized by ISIS and planned to "terrorize Americans" in the name of the terror organization.
Prosecutors also said that Ullah admitted during an interrogation that he wanted to punish America for attacking ISIS. A raid of Ullah's apartment in Brooklyn turned up evidence that Ullah researched how to make a bomb. The bomb he made had used fragments of a metal pipe, screws, a nine-volt battery and Christmas tree light bulb, the Associated Press reported.
From the start, it was clear that at least part of Ullah's motivation had to do with Trump. One thing Ullah posted on Facebook before the attack read as follows: "Trump you failed to protect your nation."
Three people were wounded in the botched attack, but no one was killed.
[Image via mugshot]
Have a tip we should know? [email protected]