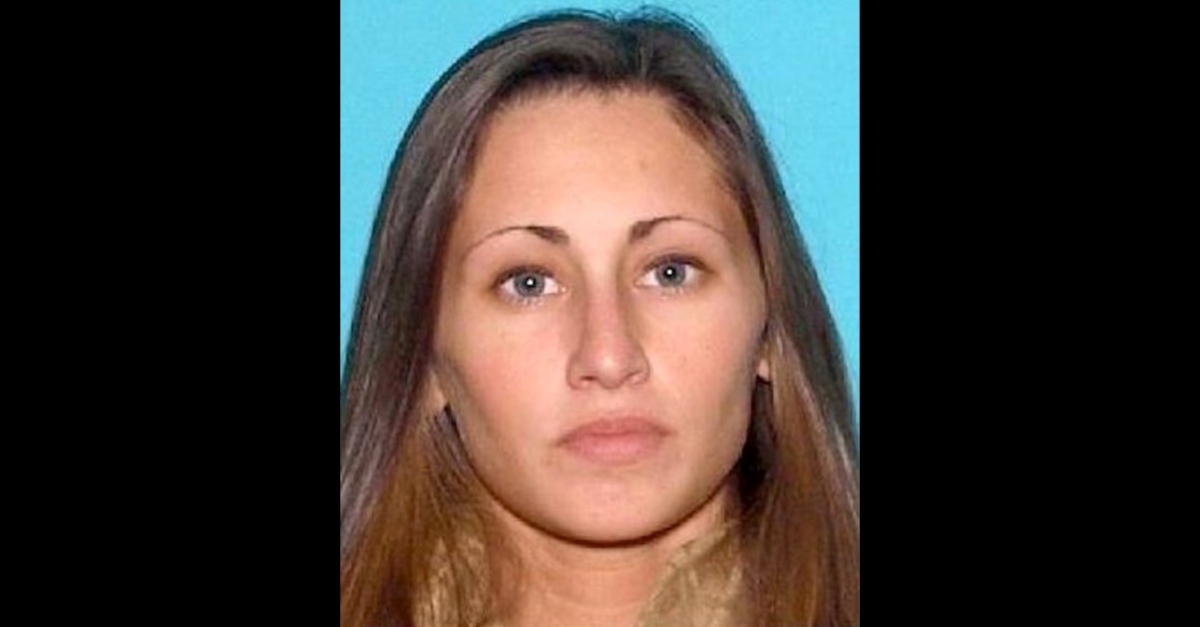 Michelina Aichele, a 29-year-old English teacher in New Jersey accused of sending nude pictures of herself to a 17-year-old student, allegedly tried to place blame elsewhere.
She said students might have gained access to her phone and sent her photos to themselves, according to a criminal complaint obtained by NJ Advance Media.
It remains to be seen if Aichele had an answer for the other allegations against her. Aichele is charged with second-degree endangering the welfare of a child. Prosecutors announced her arrest on Oct. 9. One of the teen's classmates had first reported the allegation. Both the teen and the teacher initially denied the allegations, but the student started talking when police got involved.
According to authorities, the victim told them she sent him four photos between February and April. He detailed the sexual conversation they had over email and social media, saying the teacher "her exposed bare breasts and buttocks."
"He further stated that she sent him text messages through Snapchat, stating that she thought about him while masturbating," according to the criminal complaint. His teacher used her school email account to contact him, he said according to prosecutors. In one message, she allegedly told him to take the "Rice Purity Test," and shared her score. That's an online test used to determine someone's supposed purity.
Questions range from inquiries into whether you've held hands romantically, seen porn, been drunk, gone streaking, had sex, had group sex — you get the picture.
Aichele also allegedly used her school email account to say that she knew the way to drive to the student's residence. The defendant could not be reached as of press time. If convicted, she could spend up to 10 years in prison.
Aichele had been teaching at the high school since 2012 and was suspended with pay.
[Mugshot via Somerset County Prosector's Office]
Have a tip we should know? [email protected]