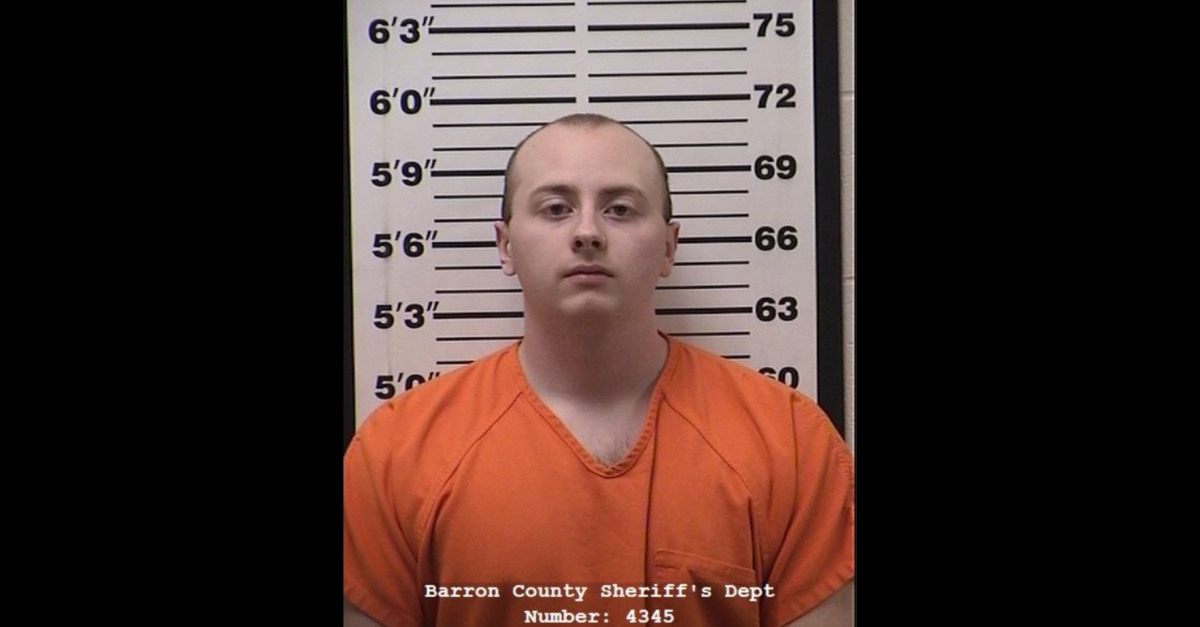 Authorities said Friday afternoon that Jake Thomas Patterson, the 21-year-old suspect in the kidnapping of 13-year-old Jayme Closs, made "great efforts" to prevent physical evidence from being left behind.
"They include things like not leaving trace evidence by changing his physical appearance," said Barron County Sheriff Chris Fitzgerald at a press conference. "Like shaving his head not to leave hair behind."
He was reserved about most details, however, citing the ongoing investigation.
Deputies said that on October 15, Patterson fatally shot James and Denise Closs, and kidnapped their daughter Jayme from their home in Barron County, Wisconsin. The case went unsolved for months, and there were false alarms. That changed Thursday with the announcement that the 13-year-old Closs was found in Douglas County. A suspect was also taken into custody.
Authorities said during a Friday morning press conference that Jayme escaped from Patterson's residence, and found help in the form of a woman who was walking her dog. The home was described as being located in a rural setting.
"The real hero is not me, it's Jayme, who was able to leave the house and find me on the road," that woman Jeanne Nutter told the Law&Crime Network in an interview.
Fitzgerald said in the afternoon press conference that Patterson used a shotgun in the homicides. The killer shot at the door to open it on the night of the incident–it wasn't kicked down, he said. Investigators found a shotgun consistent with the weapon used in the incident, but they still have to confirm if it's the same one, he said.
There's currently no sign that the suspect previously knew or had contact with anyone at the Closs home, Fitzgerald said. He added that Patterson worked for less than two days at the same JENNIE-O Turkey plant as James and Denise Closs over three years ago, but there's no indication they ever interacted. Investigators are still determining how the suspect learned about Jayme, Fitzgerald said.
"The suspect had specific intentions to kidnap Jayme, and went to great lengths to prepare to take her," he said.
Patterson was not at his home when Closs escaped, and was out looking for her when law enforcement was out looking for him, he said.
Closs was reunited with her aunt Friday afternoon at the hospital and she was released from treatment, the sheriff said. They are not releasing any evidence about her condition at this time.
"Jayme is the hero in this case," Fitzgerald said. "There's no question about it, and she's the one that helped us break the case along with everybody else that worked on it, from law enforcement to all the people."
Barron County Jail records viewed by Law&Crime show that Patterson remains locked up on charges of first-degree intentional homicide and kidnapping.
[Mugshot via Barron County Jail]
Have a tip we should know? [email protected]