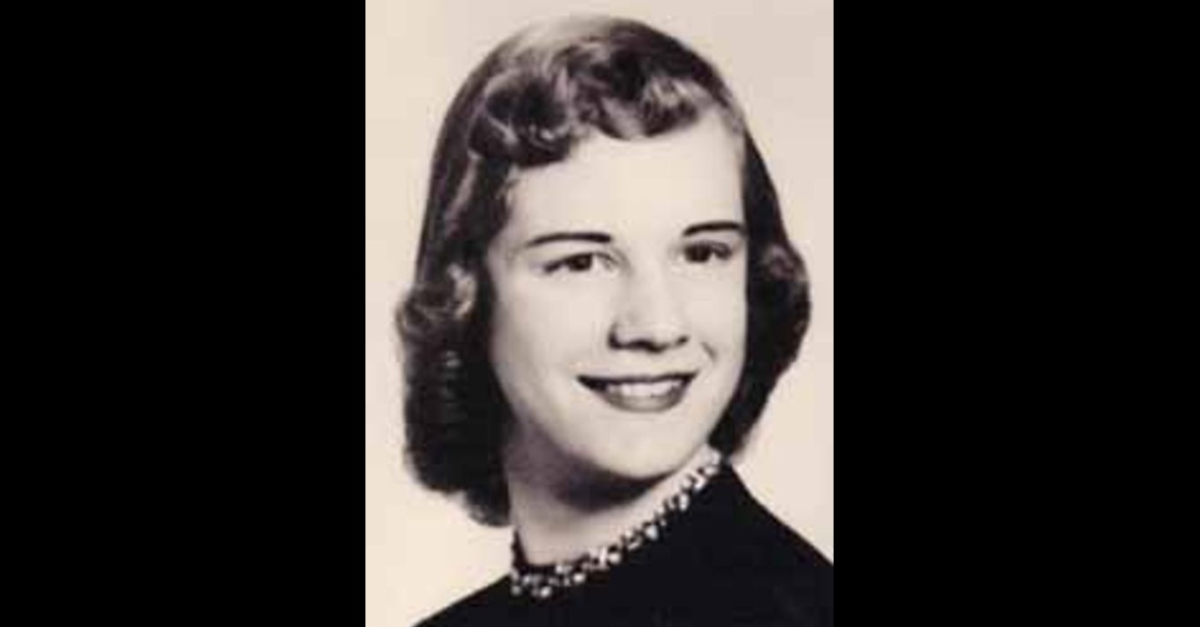 Wisconsin woman Carol Jean Pierce, 35, went missing September 5, 1975. Investigators still haven't found her body 43 years later, but they claim to know what happened: She was murdered by her husband Richard Gale Pierce, a now-retired member of the U.S. Coast Guard. They argue the defendant had multiple motives, and seemed hardly fazed by his wife's appearance, according to prosecutors. Quite the opposite.
Those who knew the couple described the marriage as tumultuous, according to the complaint. The Pierces argued a lot, and this husband allegedly disliked his wife. One man, who served with Richard Gale on the now-decommissioned USCGC Mesquite, said Carol Jean described the marriage as volatile. Another friend of the defendant reported visiting their home one time, and seeing an argument so bad that he waited until they fell asleep so he could sneak out of the house. Service members accused Carol Jean of starting a lot of the fights–One man went as far as to describe Pierce as "wimpy."
That fit the general history of Carol Jean's love life. This was her third marriage. The first two ended in divorce. Both husbands accused her of treating them badly. She didn't issue a response in the first one, but she denied allegations in the second, authorities said. Domestic violence was an alleged issue, at least in the second marriage. The brother of that ex-husband told Sturgeon Bay police that he once saw Carol Jean's face and upper arms severely bruised and swollen, according to the complaint. She accused her ex of beating her during a post-divorce argument over the custody of their son, the brother said.
Statements indicate that "wimpy" Pierce allegedly treated her the same way. A neighbor reported seeing bruises once on Carol's face, and that Carol accused Pierce of doing this. Another neighbor, who worked as an X-ray technician, claimed to once see Carol with a black eye. Mrs. Pierce claimed to have fallen, but that neighbor's work experience led her to believe it was from a physical attack.
"I think he's going to kill me," Carol Jean said, according to yet another neighbor.
And that's what prosecutors claim happened. They never found her body after she disappeared, but there remain no signs of her to this date. No eyewitness testimony. She doesn't even pop up in recent credit reports. The complaint maintains that she had no mental illness, and seemed excited about her future before she disappeared.
But authorities are arguing that Pierce, who divorced his absent wife in 1977, had the motive to kill her. For example, he was able to take some of her assets after she went missing. His stories about his post-disappearance actions didn't add up, police said. He also contradicted the observations of several people, by denying he ever hit Carol Jean, police said.
Then there is the matter of the defendant's suspicious behavior. For example, Pierce visited a certain safety deposit box multiple times in the months leading up to his wife's disappearance, even though this put him miles away from the Mesquite, police said. He was risking demotion and other disciplinary actions because he wouldn't be able to immediately respond if called upon, cops argued.
Also, a ship captain was privately suspected of murdering his wife in 1974, and Pierce allegedly voiced admiration. He called it "a pretty good deal," he allegedly said.
Those who knew Pierce said he seemed calm after his wife's disappearance. He did not seem to mourn. A man who once described Pierce as "wimpy" said the defendant seemed like a different person after Carol went missing. The suspect was not as "wimpy" any more, police said.
The defendant is charged with first-degree murder, and disinterment of the dead. No court date is scheduled. Pierce, 82, has no attorney of record as of Thursday afternoon. He could not be reached as of this time. Prosecutors said he's at Cheboygan County Jail in Michigan, awaiting transfer to Wisconsin.
[Image if Carol Jean via Sturgeon Bay Police Department; mugshot of Richard Gale Pierce via Wisconsin Department of Justice]
Have a tip we should know? [email protected]