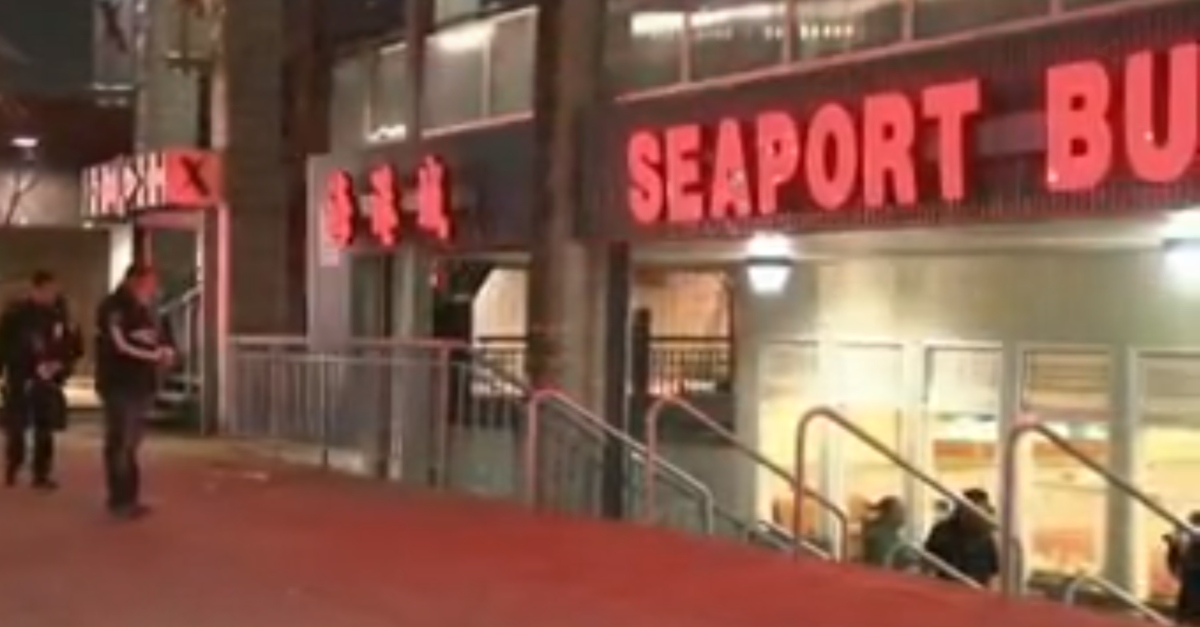 The mother of a man charged with killing two Asian men at a restaurant in Brooklyn, New York says she has no idea how he allegedly fell into that state of mind, and she said that he was "normal" when she moved out of state about a year previously.
"He's a crazy person," Svetlana Chalmers told The Daily News News. "That's it. I don't know how he got that way. Nobody knows. Only God knows."
Her son Arthur Martunovich, 34, allegedly went on a rampage with a hammer Tuesday at the Seafood Buffer in the Sheepshead Bay neighborhood. Chef Fufai Pun, 34, was pronounced dead that day. Restaurant owner Kheong Ng-Thang, 61, died Thursday. 50-year-old manager Tsz Mat Pung, 50, sustained serious head injuries.
"Nothing you can do will bring any of these people back," Chalmers said.
"I can't look people in their eyes. It's affected so many lives. It's terrible."
Initial reports from the scene show this was a racist attack.
"I don't have a problem with the Hispanics, but with the Chinese," Martunovich allegedly told dishwasher Francisco Sales.
A law enforcement source told The New York Post in a Wednesday report that the suspect claimed to have a seen a movie about the alleged abuse of women by the Chinese.
"He had problems with Asian men," they said. "He talked about how Asian women are being treated by their men."
A source described Martunovich as "rambling. He's all over the place." Another high-ranking official claimed he also said "psycho stuff about space aliens."
Chalmers said her son previously didn't display animosity against Asian people.
Martunovich is in psychiatric case. He faces charges of murder, attempted murder and criminal possession of a weapon.
[Image via CBS screengrab]
Have a tip we should know? [email protected]