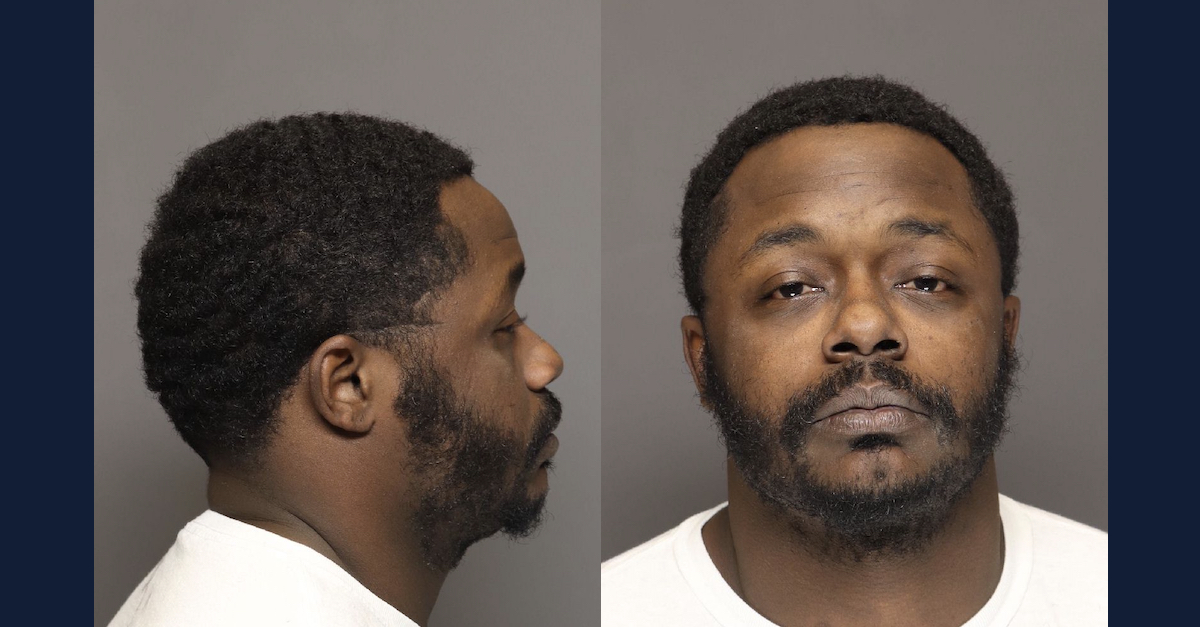 A shooting in the parking lot of an Amazon fulfillment center in an exurb of Minneapolis-St. Paul left a pregnant woman dead on Sunday. The baby was delivered at a nearby hospital but the newborn's condition is currently unknown, according to law enforcement.
The name of the woman has not been released.
One man is currently behind bars – though details are scarce.
Donte Raphael McCray, 32, is accused of one count of manslaughter in the second degree. He's being held at the Dakota County Jail. He is charged with a version of homicide premised on negligence that creates an unreasonable risk.
The defendant is described as a male acquaintance of the 31-year-old victim and was an employee at the Amazon facility where the fatal shot was fired, according to a news release issued Monday by the Lakeville Police Department.
According to ABC News, Amazon has said they are working with law enforcement and confirmed McCray's employment with the company.
Lakeville, which is 20 miles south of the Twin Cities, is the largest city in Dakota County.
Earlier reports described McCray as a male companion of the victim.
MORE: Lakeville Police are not releasing much in the way of details. We do know that a "male companion" who was with the victim at the time is said to be cooperating with investigators. His role in this is unclear at this time. Stay with @KARE11 overnight as this story develops. pic.twitter.com/Q6MS0KQ676

— Dave Peterlinz (@DPet_KARE11News) January 9, 2023
Details about the exact nature of the relationship between the victim and the suspect were not released.
Officers initially responded to a report that a woman was suffering from a gunshot wound inside of a vehicle in the fulfillment center parking lot on 217th Street West. The woman died at a hospital. Her baby was delivered Sunday night, police said.
The suspect is reportedly cooperating with the investigation and was on the scene of the crime when police arrived, according to Minneapolis-based Fox affiliate KMSP.
According to jail records reviewed by Law&Crime, McCray is being held without bail "pending charge/investigation."
His next court date is currently slated for Tuesday. He does not currently have an attorney of record listed.
"No one else is believed to have direct involvement, and there is not believed to be any threat to the public's safety at this time," police said in a news release.
[images via Dakota County Jail]
Have a tip we should know? [email protected]