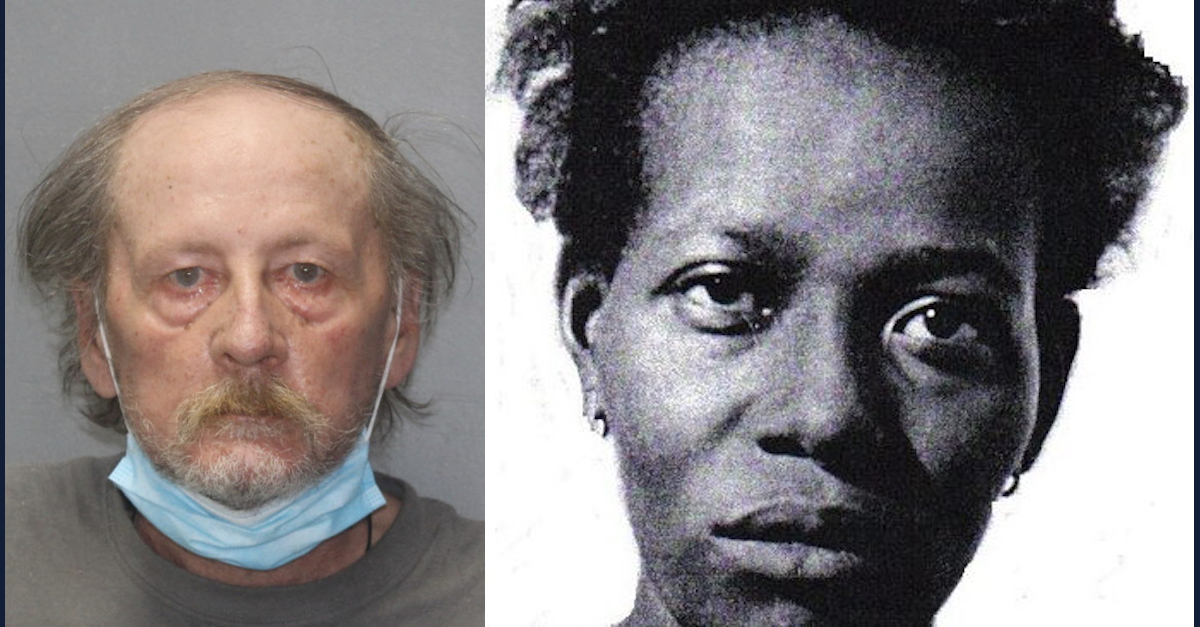 A Maryland man was sentenced this week to likely die in prison for the cold case kidnapping, rape, and murder of a woman in March 1982.
On Thursday, Jan. 5, 2023, Howard Jackson Bradberry Jr., 64, was sentenced to 25 years in state prison for the abduction, rape, and subsequent murder of 28-year-old mother Laney Lee McGadney.
As Law&Crime previously reported, the defendant was arrested and charged in May 2021. He entered an Alford plea in July of this year on one charge of murder in the second degree. Such a plea allows a defendant to maintain their innocence on the facts of an allegation while accepting the state's evidence would probably be enough to convince a judge or jury of their guilt beyond a reasonable doubt.
The defendant was previously charged with murder in the first degree as well.
"Miss McGadney died a brutal death," Howard County State's Attorney Rich Gibson said in comments reported by Baltimore-based ABC affiliate WMAR. "I mean she was raped. Her throat was slashed. She was stabbed over 30 times, and to have no answers to something like that, it's just terrible."
On the day she died, McGadney was on the way to the grocery store when she disappeared. Her body turned up in a nearby vacant lot roughly three hours later. From the start, police had both clues and witnesses.
A chilling 911 call that day led police to the deceased woman's body.
"Uh, if you were heading northbound on Route 32; and you took the first left after Hammond High, go down the end of that street, take left; go down the end of that street, and take a right; there's a little court, look over the side of the curb, please," a man's audio can be heard telling a dispatcher in the recording which is still available in a YouTube video posted by Howard County.
Multiple people told law enforcement they saw McGadney being grabbed by a man and forced into his car on Oakland Mills Road in the Columbia, Md. neighborhood of Owen Brown Village. Detectives also collected evidence from the crime scene, but the case went cold.
Fortunes changed when a Howard County detective thought to DNA test a napkin discarded at the crime scene, Gibson told WMAR. That DNA profile returned a match for Bradberry, he added.
"She has a lot of grandchildren she never met," the woman's oldest daughter told the TV station two years ago when news of the defendant's arrest became public. "Whatever you do in the darkness will come to the light."
The defendant's recent sentencing comes by way of Howard County Circuit Court Judge Richard Bernhardt.
Gibson, in a statement obtained by Baltimore-based AM radio station, WBAL, sought to offer solace to the victim's surviving family.
"We know today's sentencing cannot bring back the matriarch of this family, but we do hope it provides some much-needed closure for her 4 kids, 22 grandchildren and 4 great grandchildren knowing Bradberry will spend the rest of his life in prison for the innocent life he took and heinous crime he committed," the DA said.
Gibson allowed a small caveat in comments to WMAR.
"He is likely to perish in prison," the state attorney said, "Is it possible that he could get out? Sure, it's remotely possible, but unlikely and I think that result is just in light of the harm that he inflicted on our community and this family in particular."
The lot where the gruesome discovery was made is now known as Water Lily Way.
[images via Howard County Police Department]
Have a tip we should know? [email protected]