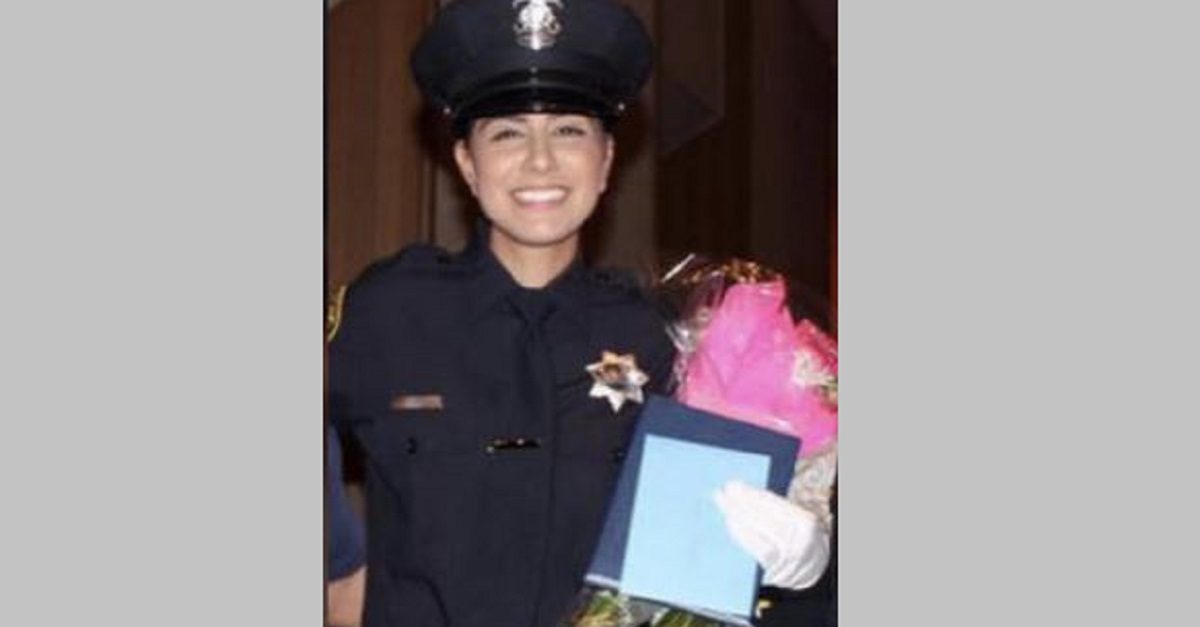 Police in Davis, California say Friday that the suspect who they believe shot and killed rookie cop Natalie Corona has apparently committed suicide. The person has not been identified.
**UPDATE**
The shooter has been found, deceased, inside a home near 5th and E St in Davis with what appears to be a self inflicted gunshot wound.

— Davis Police (@cityofdavispd) January 11, 2019
This would end a manhunt for the person who killed Corona last night. Davis Police Chief Darren Pytel told reporters Thursday that Corona, who graduated from the academy last July, reported to the scene of a three-car crash. Shots were fired during the incident, and Corona was moved to a hospital, where she was declared dead. Firefighters were at the scene–their department was near where it happened–and had tried to save her, Pytel said.
#BREAKING: Picture of fallen #Davis police officer, Natalie Corona, taken during her August swearing-in ceremony by the @colusanewspaper. The 22 y/o was shot & killed Thursday while responding to a car crash. The suspect remains at large. pic.twitter.com/6maedjYIAJ

— Heather Holmes (@HeatherKTVU) January 11, 2019
The chief clarified for reporters that there was no car chase. A suspect walked up and fired at Corona, he said. As of Thursday, he said he had no information as to whether she was targeted, and he wasn't sure if someone involved in the crash pulled the trigger.
#BREAKING: @cityofdavispd says fallen 22 y/o officer Natalie Corona had only been out patrolling on her own for a few weeks. She completed the police academy in July 2018 & finished field training in December. She was shot & killed Thursday while responding to a 3-car crash. pic.twitter.com/rireqjmhHB

— Heather Holmes (@HeatherKTVU) January 11, 2019
Pytel described Corona as a "rising star" in the department, and said that others thought of her as a sister and daughter. He said that she worked as a part-time staffer before becoming a cop. When funds for her position ran out, she still came into work as a volunteer, he said.
[Image via Davis Police Department]
Have a tip we should know? [email protected]