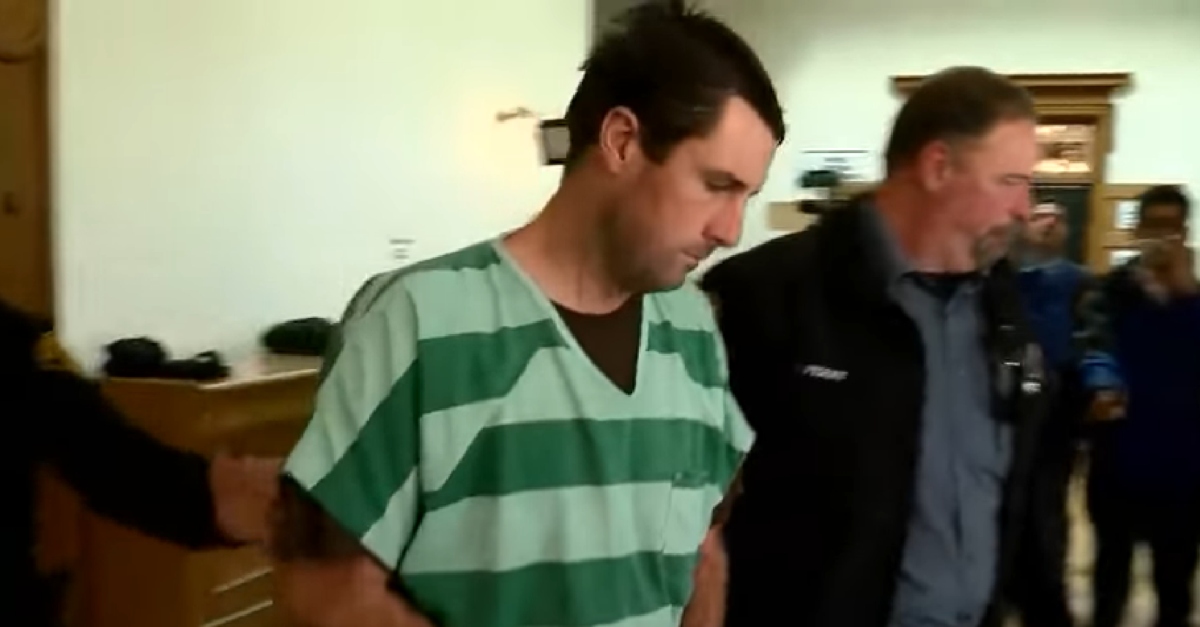 The parents of Kelsey Berreth won temporary custody of their's daughter's 1-year-old child with accused killer fiancé, Patrick Frazee. The development was the result of an emergency hearing in Teller County, Colorado on Thursday.
The results of the hearing were not immediately clear until after court finished. Authorities kept reporters out of the courtroom. Kelsey's mother Cheryl Berreth and father Darrell Berreth showed up to court, according to KKTV's Ashley Franco. She said they didn't respond to questions from reporters.

As seen on video, Frazee ignored reporters' questions while guards escorted him to an elevator. He continued to face the back of the elevator as the door closed.
Patrick Frazee has just left the courtroom where a custody hearing for the one-year-old daughter he shared with #KelseyBerret was happening. We haven't yet heard what the outcome was. @KKTV11News pic.twitter.com/y0LZlYZUnd

— Ashley Franco (@AshleyKKTV) December 27, 2018
Frazee was arrested on Friday on charges of first-degree murder and solicitation of first-degree murder. Berreth had gone missing around Thanksgiving, and prosecutors said the defendant is responsible.
Investigators found no body, but Woodland Police Department Chief Miles De Young said in a press conference last week that authorities don't think Berreth is alive. De Young declined to comment on the specifics of the solicitation charge, though the allegation suggests that investigators think another person is somehow involved in Berreth's death.
#BreakingNews #PatrickFrazee has been charged with the #murder of his fiancé, #KelseyBerreth. Bob Bianchi and @DefenseMind, break it down with #HLNTV hosts @ShyannMalone and @MikeGalanosHLN.
Watch more here:https://t.co/mgyzkh6mo8#colorado pic.twitter.com/1l3EVyO2xh

— Bob Bianchi TV Host; Head NJ Co. Prosecutor/DA frm (@RBianchiEsq) December 22, 2018
"Solicitation would indicate that another person was either requested to assist in the murder or in fact assisted in the murder," Law&Crime Network host Bob Bianchi said last week on HLN.
Prosecutors had a 10-day deadline to file formal charges against Frazee. He is scheduled to appear in court Monday.
[Screengrab via Denver7]
Have a tip we should know? [email protected]