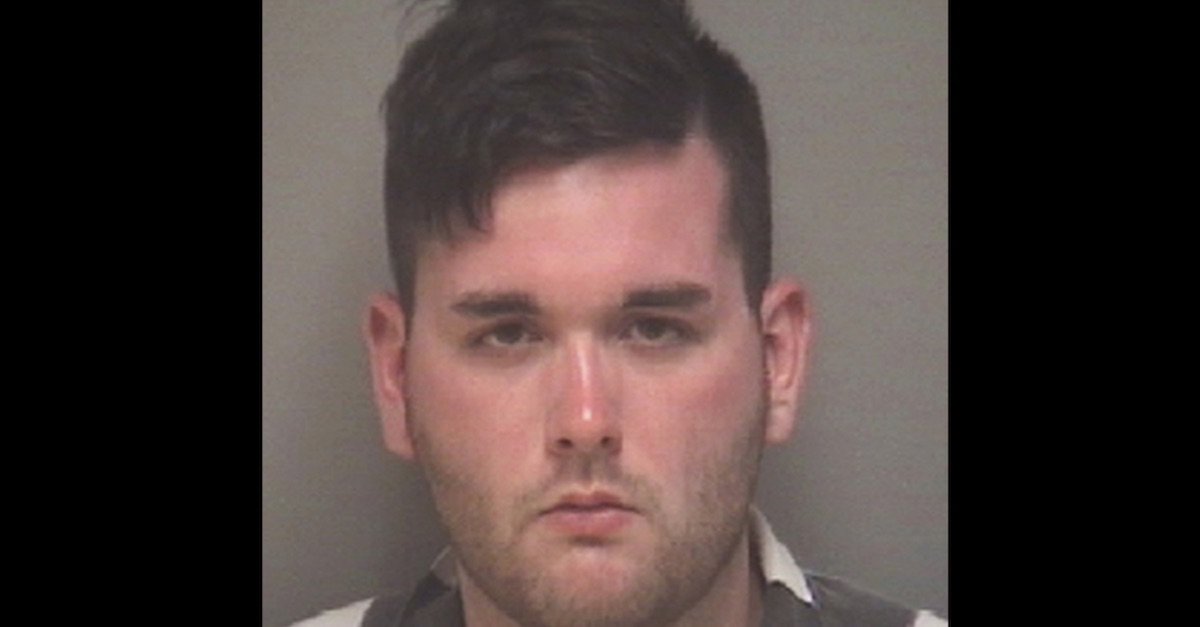 A jury in Charlottesville, Virginia convicted James Alex Fields of killing Heather Heyer, who was counter-protesting the white nationalist "Unite the Right" rally in August 2017.
#BREAKING: James Fields is found guilty of first degree murder for driving his
car into a crowd of counter demonstrators after the Unite the Right rally in Charlottesville, killing Heather Heyer. Jurors also found him guilty on all other counts. @nbcwashington

— Julie Carey (@JulieCareyNBC) December 7, 2018
The defense didn't dispute that Fields, who was seen among white nationalist demonstrators that day, was responsible for plowing his vehicle into a crowd of anti-racist protesters, but they argued that he believed he was in danger. Body cam footage showed to jurors indicated that Fields told cops that he thought he was being attacked.
Jurors didn't buy the story. Their verdict indicated this was a premeditated killing. Heyer was killed, and dozens of others injured.
The "Unite the Right" rally was scheduled to protest to removal of a statue of Confederate General Robert E. Lee. White nationalists bearing torches were seen chanting "you will not replace us" at the rally on the night of August 11, 2017. The next day was marked by clashes between them, and counter-protesters. In one such incident, several men were convicted for attacking DeAndre Harris, who is black.
As for Fields, he was seen congregating with suspected white nationalists at the rally. Federal prosecutors call him a white supremacist. His social media activity showed that he supported Hitler's racist policies and the Holocaust, they said in a court filing. He also advocated violence against Jewish, black, and other people who perceived to be non-white.
Federal authorities charged him with dozens of hate crimes charges in June. That case is pending. A status conference is set for January 31, according to records obtained by Law&Crime.
[Mugshot via Charlottesville Police Department]
Have a tip we should know? [email protected]