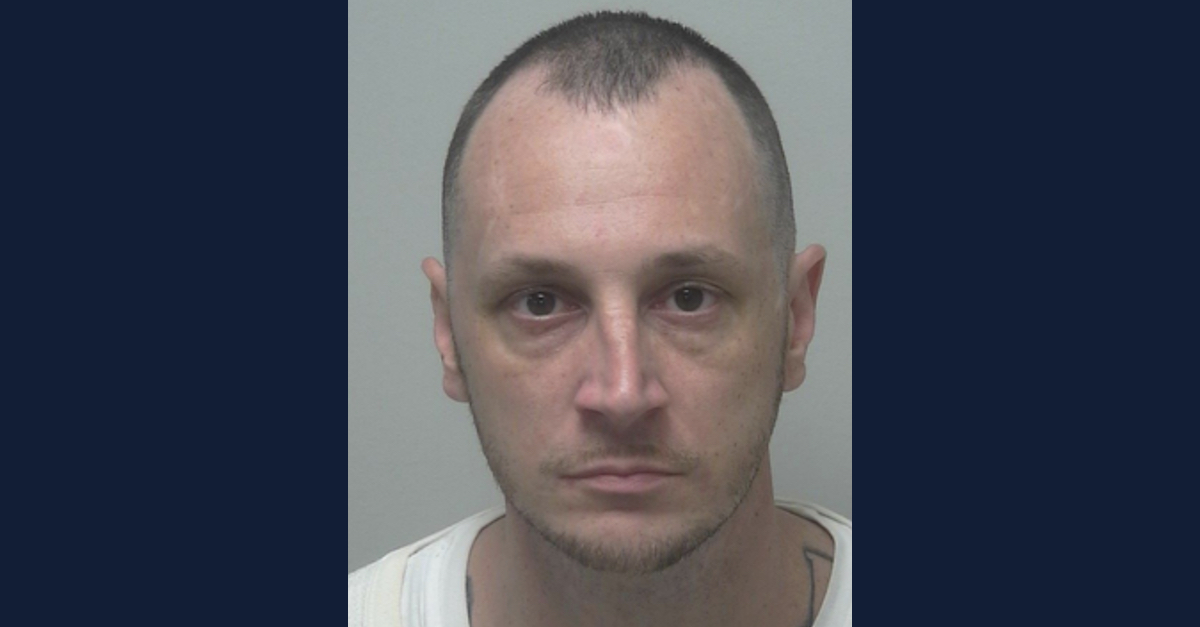 Noele Renee Trice, 25, and Bryan Keith Lash, 29, were repeatedly stabbed to death inside their Indiana home in June 2017. For years, Fort Wayne police were flummoxed. Now, law enforcement officials say the couple's long-elusive killer has finally been caught.
According to a probable cause affidavit obtained by Fort Wayne-based Fox affiliate WFFT, Trice and Lash were killed during a home robbery. Their assailant came for a large stash of marijuana, knowing Trice sold the drug. That night, she woke up and confronted an intruder.
Dustin Neal, 35, is alleged to be that intruder. He currently stands accused of two counts each of murder, felony murder, and robbery resulting in serious bodily injury to someone other than a defendant, according to Allen County court records reviewed by Law&Crime.
"I stabbed her in the face so hard the knife got stuck," Neal allegedly told a witness after the brutal slaying, according to court documents obtained by Fort Wayne-based CBS affiliate WANE.
The victims' bodies were discovered during the late morning hours of June 10, 2017 by a person who attended a party at the house on Weisser Park Avenue the night before. Officers then responded to the scene and found blood throughout the residence.
At the time of the murders, investigators spoke with family members who told police the couple had a small gathering the night before they died. People reportedly ate barbecue and watched the NBA game between the Golden State Warriors and the Cleveland Cavaliers.
The Cavaliers won a 136-117 rout; Trice and Lash wouldn't wake to greet the morning.
According to court documents obtained by WANE, most of the guests were "actually there to buy marijuana" and Neal was in attendance at the party, which police knew at the time. Neal admitted he was there, said he had known Trice for around 20 years, said that he knew she was selling high-grade marijuana for thousands of dollars per pound, and said he left the house around the same time as his friend's mother.
The case went cold, but developments trickled in.
In July 2018, a witness allegedly told police that Neal called them at around 8:00 a.m. the morning after the party – roughly two hours before the victims' bodies were discovered – and that he was trying to quickly sell 1-2 pounds of marijuana. That witness allegedly mused to police that they thought the inquiry was surprising because Neal was out of money at the time and using cocaine.
In July 2022, another witness allegedly came forward and told police that Neal's half-brother told them that the defendant was responsible for the killings. Police followed up with the half-brother in October 2022. That half-brother allegedly said they heard from the defendant's cousin that Neal was bragging about the murders.
Lash apparently woke up first, Neal allegedly said, as he was making his way into the couple's house through a window – thinking no one was home. Lash was then stabbed to death. Trice was killed next.
Also in October of last year, police claim yet another witness spoke with Neal about the murders. At first, the witness allegedly said, the defendant demurred by saying "we are not going to talk about that." Then Neal allegedly said: "I have five bodies under me."
One of those October witnesses also allegedly told police they were at a friend's trailer with Neal when their friend and the defendant said they burned clothing after the killings, according to WFFT.
Later in October, police and a special agent with the FBI analyzed Neal's cellular phone. The results of that test allegedly showed the defendant's phone pinged off of cellular towers that would have placed him at a friend's house at 3:00 a.m. and then back at the scene of the crime somewhere between 6:20 a.m. and 7:04 a.m.
In multiple interviews with police, however, Neal allegedly said he never went back after leaving the Trice-Lash house around midnight.
Court documents also allege that a partial fingerprint connected to the defendant was recovered from Trice's own cellular phone.
The FWPD and the Allen County Sheriff's Department charged and arrested Neal late last week in Wells County, where he was detained pending extradition to Allen County. He does not have an attorney of record as of this writing.
"We're obviously very pleased with the fact that we were able to bring a conclusion to this case with the arrest of Dustin Neal," FWPD Detective Brian Martin said in comments reported by WANE. "Dustin Neal was very familiar to myself and one of the original investigators that I worked with, and Dustin Neal, for lack of better terms, was very much on our radar."
[image via Fort Wayne Police Department]
Have a tip we should know? [email protected]