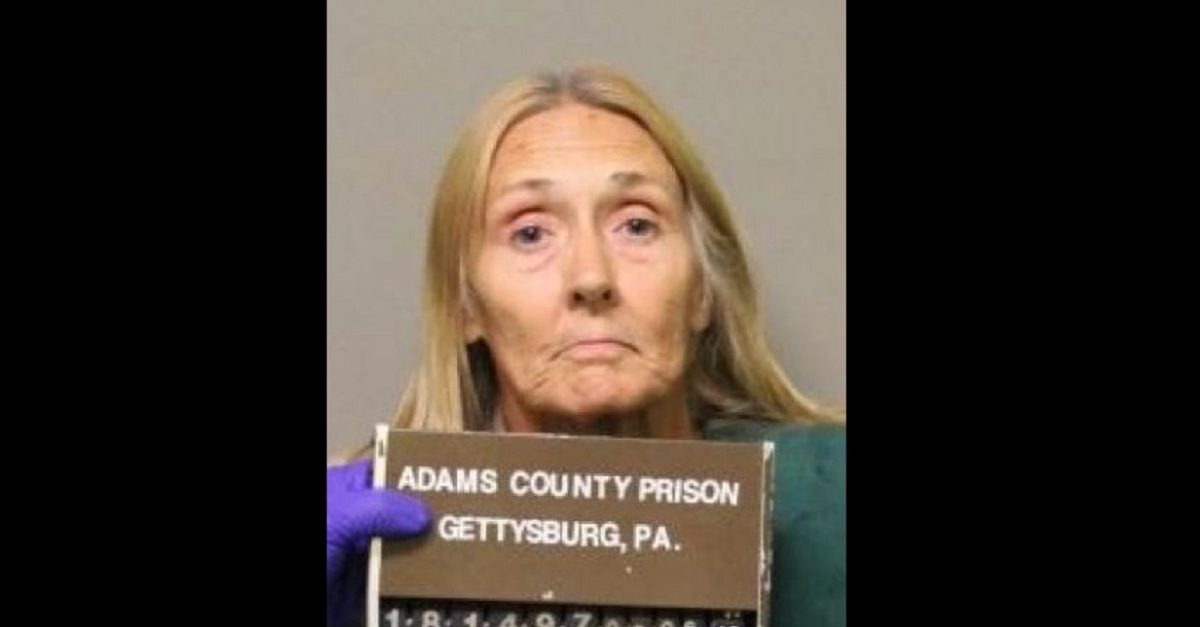 A Pennsylvania woman allegedly killed her husband with a baseball bat, then matter-of-factly told their son what happened when he came to visit, according to police. Deborah Ann Stephens, 63, was arrested Thursday, a day after her husband James Eugene Stephens' death, PennLive.com reported.
The couple's son told cops that he had been trying to reach his parents since Wednesday afternoon. According to court documents, he said they had been having problems of late. Records reportedly confirmed that police had been to the Stephens' home twice in recent weeks for alleged incidents on August 21 and 28. It's unclear what the August 28 matter was about, but the other allegedly involved Deborah throwing a television remote control at James.
Their son worked at the same place as his mother, and when she didn't show up Thursday morning, he decided to pay a visit. He knocked on the door, and at first she didn't answer, he told police, but then she "peeked out" and asked why he was there. According to court documents, she initially wouldn't let him inside, and told him to call the cops. That's when she allegedly confessed.
"I hit your father with a baseball bat and he is dead," she allegedly told her son, saying it happened Wednesday evening.
When officers arrived, she allegedly told them the same thing. Court documents said that James Stephens' body had bruising that matched the story. Deborah reportedly had self-inflicted wounds on both of her wrists, and she was taken to a local hospital.
The circumstances leading up to James Stephens' death are unclear, and online records currently don't show what Deborah Stephens' charges are.
[Image via Adams County Prison]
Have a tip we should know? [email protected]