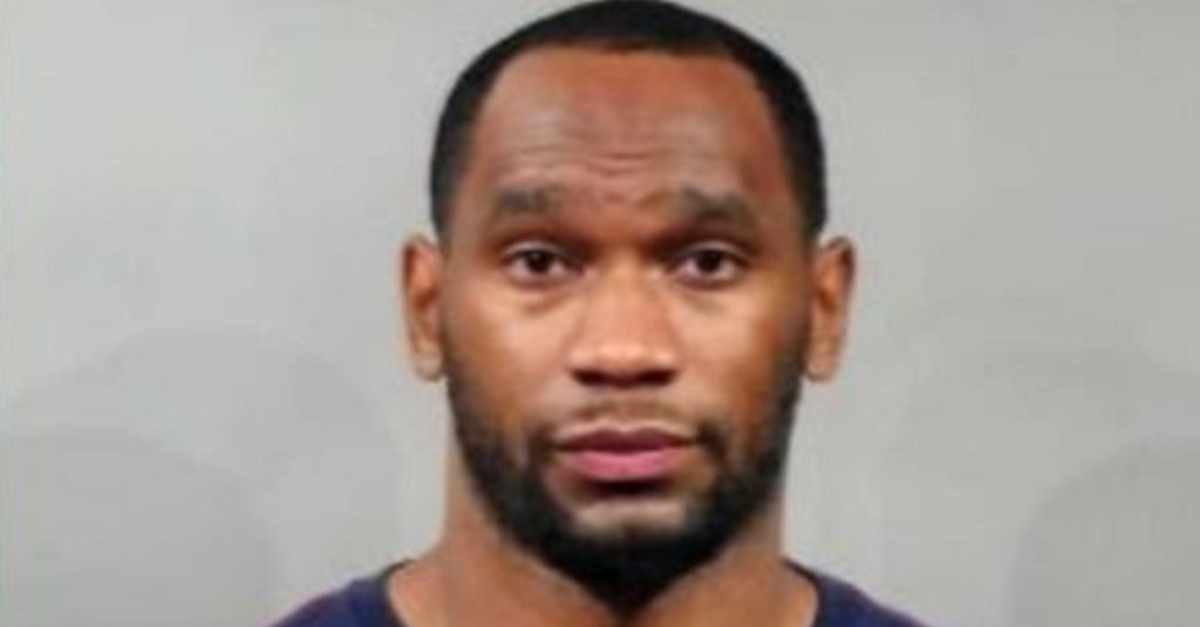 Joseph David Randle, a former running back for the Dallas Cowboys, was booked into a Kansas jail Friday on a charge of suspicion of rape, according to the Associated Press.
His attorney in a previous case did not immediately respond to a Law&Crime request for comment Friday afernoon. Randle remains in Sedgwick County jail without bond. He is also being held on a probation violation.
Add this to his long history of a trouble with the law. A 2013 draftee from Oklahoma State, he seemed poised for a promising career in the NFL. Instead, the Cowboys released him in 2015  after an injury, a conviction for shoplifting, and an arrest for marijuana possession that stemmed from a domestic violence call (that charge was dropped). At the time we reported on him in Feb. 2016, Randle had been arrested five times in 17 months.
Thing haven't improved in the meantime. Randle was charged for aggravated battery a year later for allegedly attacking an inmate at the Sedgwick jail.
A judge sentenced him to five years probation in June over an indictment that happened at a February 2016 house party. Prosecutors said Randle hit three people after backing up his car–he had been kicked out after becoming mad that someone allegedly used a racial slur.
Randle had been convicted of aggravated burglary, aggravated battery, criminal threat and marijuana possession in the incident. He was also ordered to pay $3,000 in restitution to one of the victims. His legal team requested in March that he receive mental health treatment. The probation was conditioned in part on him continuing treatment programs, and taking proscribed medication.
[Mugshot via Sedgwick County Jail]
Have a tip we should know? [email protected]