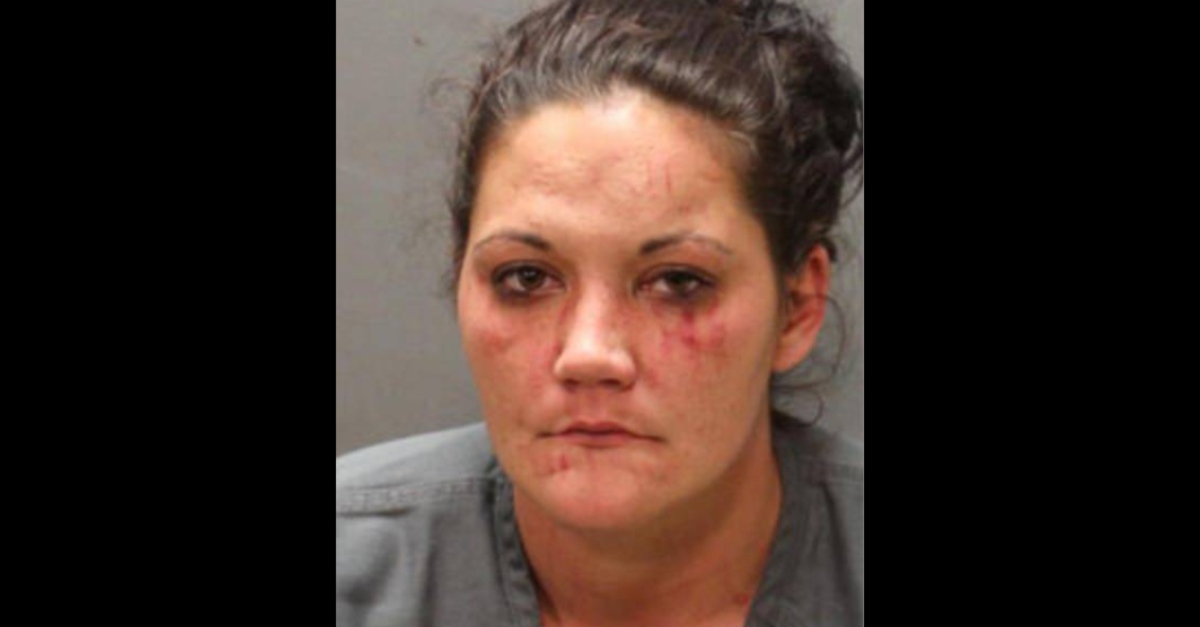 O Christmas tree, o Christmas tree, how prickly are thy branches!
A Florida woman was arrested this week after she allegedly menaced a person with a gun, then attacked another using a Christmas tree. Duval County records show that Jacklyn L. Jordon, 28, was charged Sunday with aggravated assault with a deadly weapon without intent to kill, child abuse, battery causing bodily harm, and resisting an officer without violence. Authorities are treating this as a domestic dispute.
Cops said the violent spat started around 11:45 p.m. on Sunday, according to News 4 Jax. Jordon allegedly got into an argument with another person. She retrieved a gun from a vehicle, raised it at someone, and opened fire in the home, police said. At one point, she no longer had the gun, but she allegedly began attacking yet another individual with a Christmas tree.
According to cops, Jordon told them she didn't do anything.
Duval County records obtained by Law&Crime show that she is being held in jail on a total of $110,012 bond. A court date is set for January 15. She is being represented by the public defender's office in Jacksonville, Florida, but no individual is named.
Based on allegations like this, we wonder if something about the holidays brings out the worst in people, or if perhaps crimes stick out more because this is supposed to be the season of good cheer. Instead of good tidings, we're talking about a legendary waffle house brawl, a fake heart attack, and a man legally named Santa Claus arrested for a DUI.
Happy New Year.
[Mugshot via Duval County]
Have a tip we should know? [email protected]