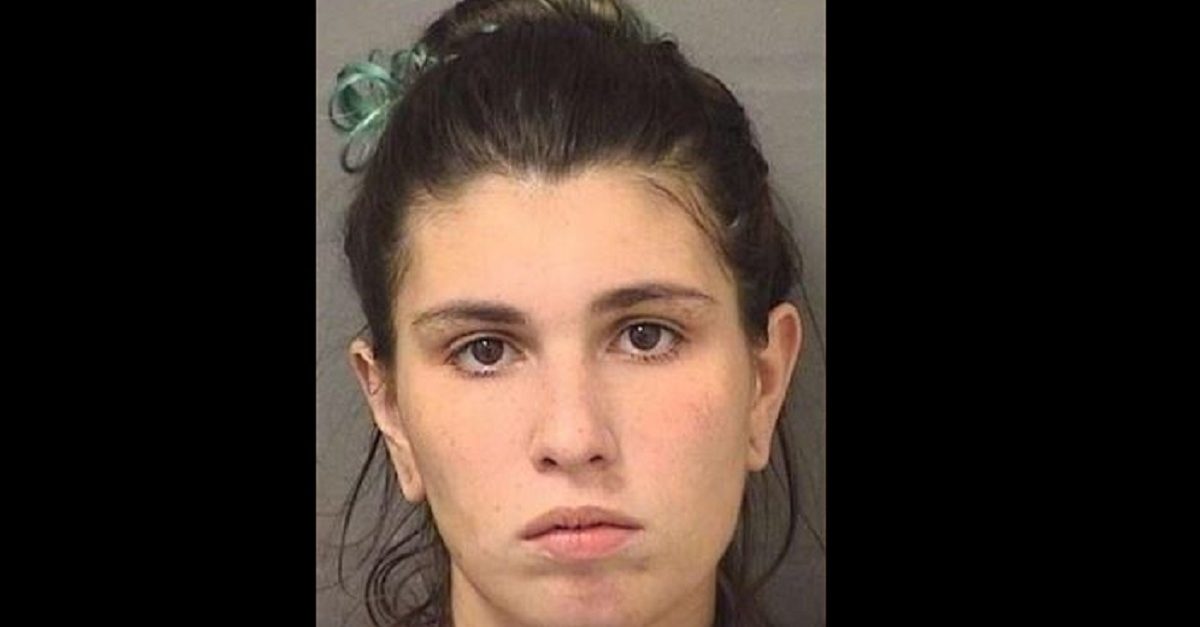 A Florida woman is facing up to five years behind bars after she allegedly made a false claim that a sheriff's deputy raped her. Marley Barberian, 23, was initially arrested on suspicion of shoplifting on January 9, and she alleged that one of the deputies involved in the case sexually assaulted her. An internal investigation found otherwise, and now she's in bigger trouble.
According to the Palm Beach Sheriff's Office, Barberian claimed that after she was apprehended, one of the deputies groped her during a pat down. She also alleged that on the way to the jail, the deputy drove her to the station in Greenacres where he did some paperwork, then stopped on the way to the jail, made her get out of the car, and raped her on the side of the road. She reportedly said he put his gun in her mouth in the process.
The Sheriff's Office opened an internal investigation, and found that not every part of Barberian's story added up. One deputy said the man Barberian accused did not touch her inappropriately. Evidence also indicated that it was a woman who performed the pat down. Additionally, while the accused deputy did drive Barberian to Greenacres, it was a female deputy who drove her from there to the Palm Beach Jail, according to a sheriff's office report. Video from the car reportedly showed a woman driving, as well as no stops taking place between the Greenacres station and the jail.
For the initial case, Barberian was charged with shoplifting, resisting with violence, battery on an officer, and trespass. She was said to have slapped one of the deputies who apprehended her. On June 19, she was convicted and sentenced to two years of probation. On July 25, the Sheriff's Office's internal investigation determined that "a preponderance of evidence does not exist to support the allegation."
As a result, not only was the investigation closed, but the authorities then pursued charges against Barberian for the allegedly false report. She now faces a third-degree felony charge that carries a maximum punishment of five years in prison and a $5,000 fine. She was arrested on Thursday and released Saturday on $3,000 bail.
[Image via Palm Beach County Sheriff's Office]
Have a tip we should know? [email protected]