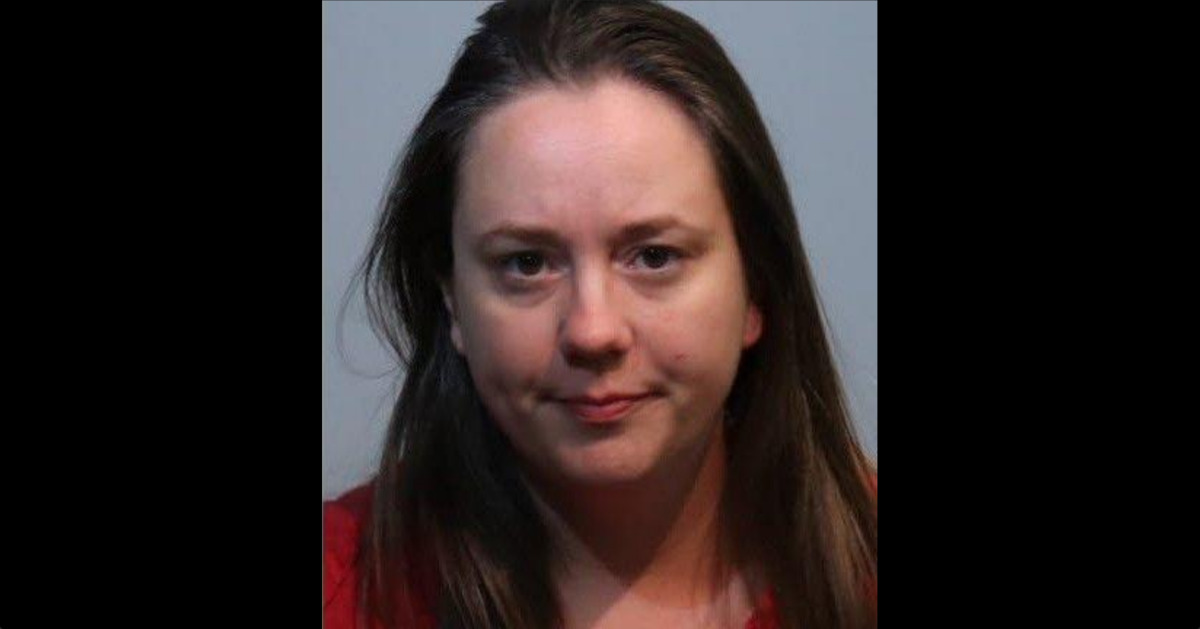 A Florida woman and now-former kindergarten teacher faces child pornography charges after allegedly recording herself sexually abusing a young child and other graphic videos.
According to the Detroit Free Press, 34-year-old Audra Mabel was charged on Thursday by the U.S. District Court for the Middle District of Florida after investigators discovered the shocking videos–which were allegedly sent to an ex-boyfriend.
The criminal complaint charges Mabel with the production and distribution of child pornography. The ex-boyfriend who allegedly received the videos also allegedly took part in them. According to the court records obtained by the Free Press, 36-year-old Justin Ritchie is charged with sexual assault of a child under the age of 12.
The case against the pair began after Ritchie was arrested in Florida earlier this month. A federal complaint alleged that he had sexually assaulted a young child after a local complaint alleged the same.
According to the Orlando Sentinel, a preschool-aged girl told her mother that Ritchie touched her inappropriately. The arrest affidavit obtained by the outlet notes that the girl told Seminole County deputies the same day that Ritchie touched her "many times" and that video of the incidents was recorded on his cell phone.
Investigators claim to have seized multiple digital devices from Ritchie which contained the pornographic material allegedly produced by him and the former school teacher. Authorities say some of the videos were produced by Mabel in 2017 while she was living in Michigan–including one video in which she allegedly sexually abused a child to whom she is related, according to the Sentinel.
Another video allegedly featured Mabel exposing herself to the camera before turning the camera back on what appears to be her classroom of first-grade students, according to the complaint. Mabel is allegedly engaged in conversation with her students all the while.
Florida ABC affiliate WFTV notes that authorities obtained 10 different videos allegedly depicting child pornography. Each video, investigators claim, was shot on an iPhone by Mabel and then sent to Ritchie's own device. The alleged classroom exposure video brings the total count up to 11 such videos.
The Free Press notes that Mabel was employed as a temporary replacement teacher in a first-grade classroom at Lyons School in the Lansing School District from November 2016 through June 2017.
Recently, Mabel was employed as a full-time kindergarten teacher at Spring Lake Elementary School in the Seminole County Public School District. She was immediately fired after the school learned of the charges against her.
The school district has also taken steps to notify parents–though stressed that there is no evidence she engaged in any alleged sexually explicit or abusive activities with students in Florida.
"It's too early to know whether there were or there weren't," Seminole County Public School spokesperson Michael Lawrence told WFTV. "That's why we just want to take the precaution of making them aware and having those conversations with their students with their children."
Officials are urging any parents with knowledge of inappropriate activity by Mabel to alert the U.S. Attorney's Office in Tampa, Florida.
Mabel and Ritchie are currently being held in the Seminole County Jail without bond.
[image via Seminole County Jail]
Have a tip we should know? [email protected]