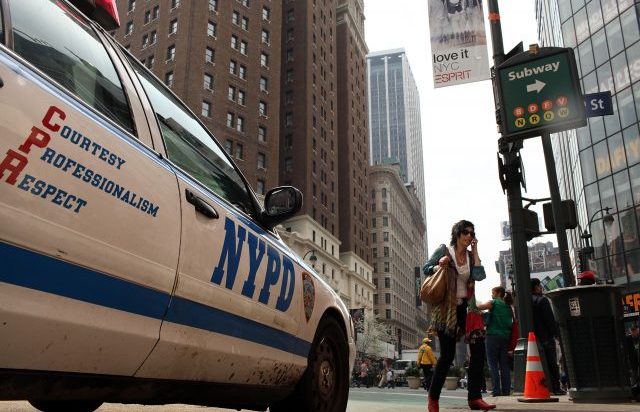 An NYPD housing officer and her boyfriend were arrested on Tuesday after being accused of running a heroin trafficking ring, federal drug enforcement officials said.
Yessenia Jimenez and Luis Soto were pulled over in front of their Bronx apartment by a joint force of DEA, NYPD, and state police after returning from a trip to Massachusetts. Jimenez, who was sitting in the passenger seat, had a purse at her feet stuffed with $25,000 in drug money and her loaded service weapon, authorities said. Officers said Soto was found with another $25,000 bundled in a black grocery bag and admitted to picking up the cash from Massachusetts but did not say what it was for.
After obtaining a search warrant, law enforcement discovered approximately 250 grams of heroin in the couple's apartment hidden in the closet.
The arrests are the result of a months' long investigation which started when Soto's phone number was found on the cell phone of a known narcotics trafficker in January.
"As alleged, Yessenia Jimenez, a New York City Police Department officer, along with Luis Soto trafficked heroin in New York City, the city she took an oath to serve and protect, and used her police department service weapon to carry out her illegal activities," U.S. Attorney Geoffrey S. Berman said in a press release. "Thanks to the outstanding investigative work of the DEA, NYPD, and the New York State Police, Jimenez and Soto have been arrested and can no longer contribute to the opioid epidemic plaguing this city."
Jimenez joined the NYPD in 2015 and was not on duty during her arrest. She is being held on $75,000 bond and has been suspended without pay while Soto agreed to be held without bail.
[Image via Spencer Platt/Getty Images]
Have a tip we should know? [email protected]