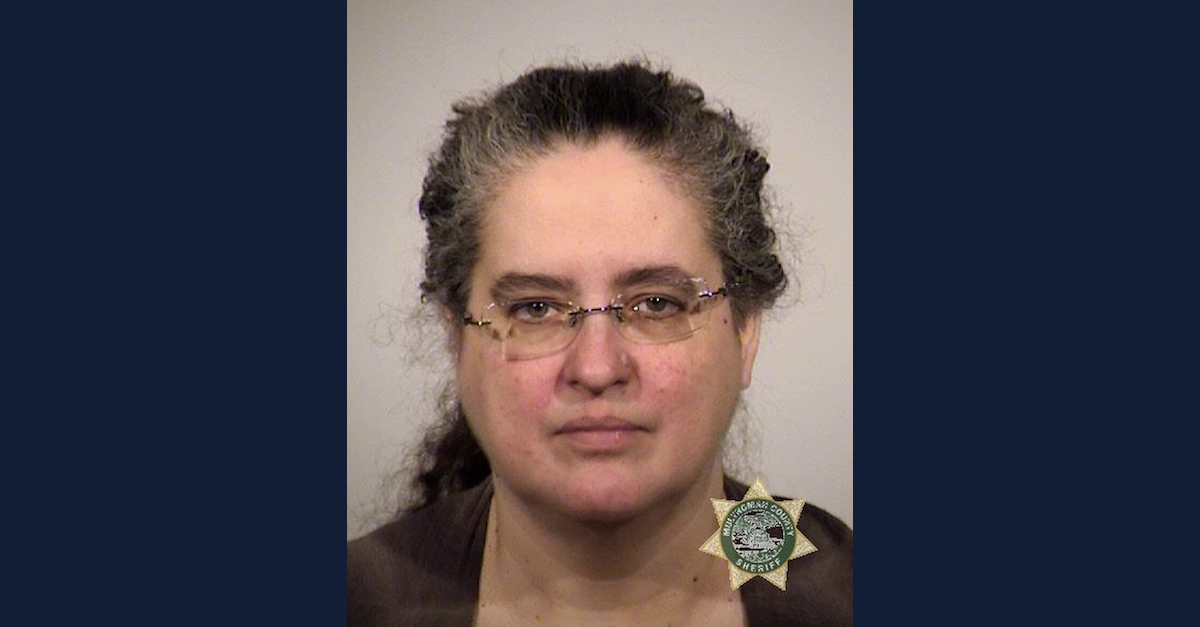 An ex-personal injury lawyer, accused of spending millions of dollars from 135 clients to fund a posh, jet-set life that included trips to a nudist resort and African big game hunts, has been sentenced to over eight years in prison.
Lori E. Deveny, 57, was sentenced this week to 101 months in federal prison and was ordered to pay her victims $4.6 million in restitution.
She was indicted on 24 counts of fraud, failure to file federal income tax returns, and other financial and tax crimes in May 2019. She pleaded guilty to one count of mail fraud, wire fraud, bank fraud, money laundering, filing a false income tax return, and two counts of aggravated identity theft.
"It's hard to overstate the extraordinary impact Ms. Deveny's crimes had on the many innocent and vulnerable victims who trusted her," District of Oregon U.S. Attorney's Office Economic Crimes Unit Chief Ethan Knight said in a U.S. Department of Justice news release. "As a former attorney, she had a special responsibility to her clients and to the public, but she repeatedly abused this trust and prioritized her own needs. This is a just sentence for serious crimes."
Deveny won millions of dollars for her clients as a personal injury attorney over the years. Those funds were intended to be spent on their rehabilitation and other healthcare treatment. Instead, the lawyer embezzled the funds "to support a lifestyle that most people only dream of," prosecutors noted in a sentencing memo.
The excesses included spending more than $220,000 on cigars and "related expenses," over $150,000 on airfare, $173,000 on African safaris and big game hunting expeditions, $35,000 on taxidermy for her trophy kills, $125,000 on home renovations, $195,000 in mortgage payments, $58,000 on pet boarding, and $60,000 on repeat stays at a luxury nudist resort in Palm Springs, California.
The Oregon State Bar has said Deveny's criminal efforts amounted to the single largest attorney fraud in state history. The agency's spokeswoman Kateri Walsh told The Oregonian the accumulated fraud had essentially wiped out the Client Security Fund – resulting in a more than 300% fee increase for Beaver State lawyers.
Deveny's defense attorney blamed her actions, at least partly on the result of a "toxic" and sexually violent marriage to an older man. In a defense sentencing memo, attorney Mark Ahlemeyer pointed to the "infliction of sexual pain and injury" by his client's late husband, Robert Deveny, that resulted in "vaginal and anal abscesses and fistulas" and a series of "surgical interventions and hospitalizations."
During the sentencing hearing this week, however, U.S. District Judge Michael W. Mosman said the bad marriage was no excuse.
In their sentencing memo, prosecutors said Deveny did not commit these crimes to support her family or pay for an urgent medical procedure.
"She has no arguable mitigating reason for her conduct," the memo states. "To the contrary, Deveny's own avarice was at the heart of her crimes. Deveny stole in order to live an extravagant lifestyle that many people only dream about while leaving her victims desperate and either destitute or barely able to make ends meet."
At the hearing, five of Deveny's former clients testified.
"She used me," Nancy Freyer, who arrived at the courthouse on crutches, said of the defendant in comments reported by the Oregonian. "She told me I was a model client but she failed me."
Freyer hired Deveny to sue after a doctor removed one of her toes without her consent. After the victorious lawsuit, Deveny said the payout was held up by a Medicare lien and kept the winnings.
"I felt like I was nothing to her," Freyer went on. "She preyed on me at my most painful, vulnerable time in my life."
In a court filing, prosecutors gathered 18 pages of victim impact statements against the defendant.
In that document, one unidentified victim was involved in a car crash but then kept in the dark about an insurance claim Deveny settled, without permission, for $11,000, which she pocketed.
"The whole ordeal with this has led me to have trust issues with attorneys," the victim wrote. "This woman doesn't deserve the slightest decency that prison will provide. She needs to struggle for her necessities. She needs to struggle and be in the same shoes she left many of her victims in."
[image via Multnomah County Sheriff's Office]
Have a tip we should know? [email protected]