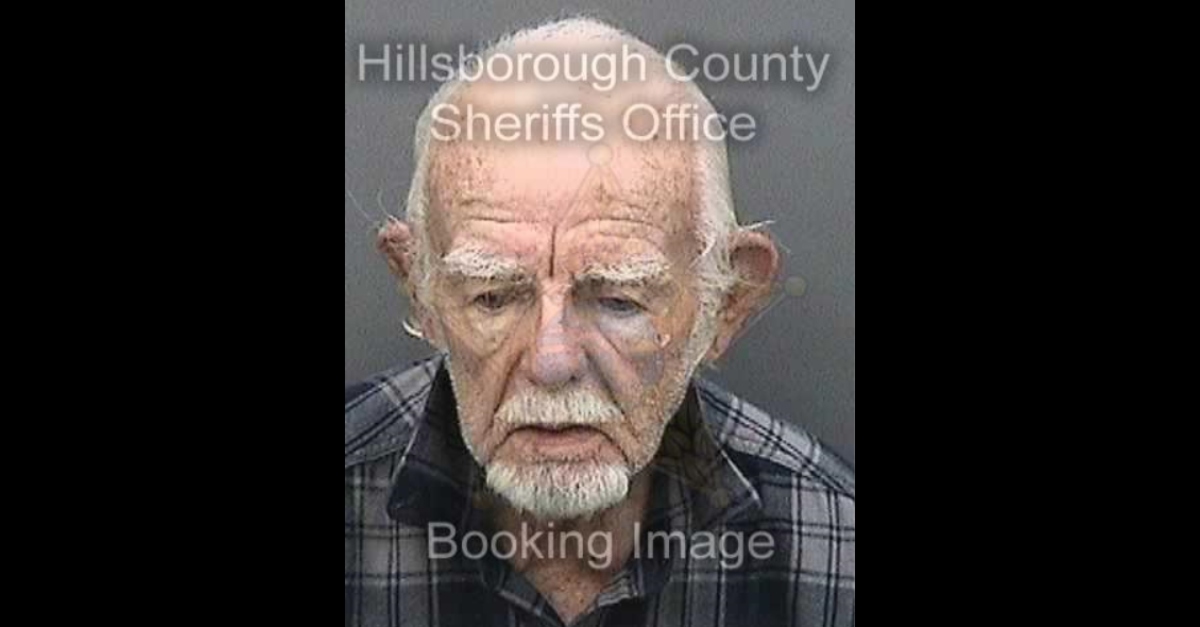 Guy Richard Vickery, 82, shot and killed his son Benjamin Vickery, 50, on Christmas night, the Hillsborough County Sheriff's Office (HCSO) announced. This seems to be the culmination of a tense relationship dating back to at least 2000. The arrest marks the second time this father was accused of shooting his son.
Deputies were called to the scene in Plant City, Florida, according to an HCSO news release obtained by Law&Crime. The suspect shot the victim in the upper body during an argument on Tuesday, authorities said. Benjamin Vickery died at South Florida Baptist Hospital.
Authorities relied on a witness statement to make the arrest. This person claimed that the father and son got into an argument right before 9:30 p.m. EST, at which point Guy got a gun from his bedroom and chased after a fleeing Benjamin, according to the arrest affidavit.
Hillsborough County records show that the defendant remains at the jail on Falkenburg Road on the charge of manslaughter with a weapon. Vickery is behind held without bond and there is no attorney of record listed at this time.
Vickery allegedly shot his son way back in Feb. 2000, but that time, authorities said it was self-defense. Deputies said Benjamin, then 31, punched and kicked his 63-year-old father, who had been attempting to leave Benjamin's home in a car, according to court documents obtained by Law&Crime.
That time, Guy allegedly shot his son in the left shoulder with a .45 caliber weapon. Benjamin survived and was hit with multiple charges, including domestic violence, though the charges were dropped.
[Mugshot via Hillsborough County Sheriff's Office]
Have a tip we should know? [email protected]