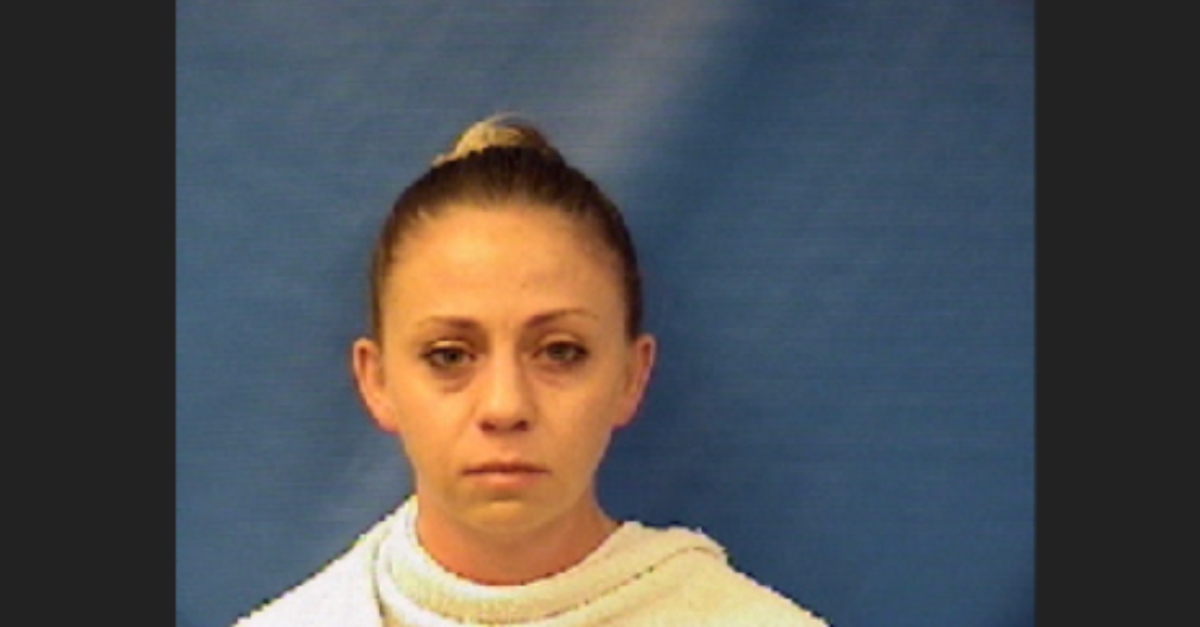 The Dallas police officer who cops say fatally shot her neighbor Botham Shem Jean has been arrested for manslaughter. Amber Renee Guyger remains at Kaufman County Jail as of Sunday night on $300,000 bond.
READ UPDATE: this is what @TxDPS is saying about the arrest of @DallasPD officer Amber Guyger this evening – @wfaa pic.twitter.com/4qm0b8HtFE

— David Goins (@dgoins) September 10, 2018
Officers said she shot and killed Jean upon returning to the South Side Flats apartment complex Thursday after a shift. According to Dallas cops, preliminary information suggested that she opened fire after mistakenly believing she was at her residence.
No court date is listed in jail records. It is unclear if Guyger has an attorney in this matter. There is no public dispute that she did it, but the question is whether she will be held liable for this death.
She wasn't immediately arrested. Police Chief U. Renee Hall said Saturday that they had been working to obtain an arrest warrant when the Texas Rangers asked cops to hold up, and wait for further investigation.
The Dallas Police Department publicly identified Guyger late Saturday, the end of a day in which Hall called for the community to trust her department, the city mayor said the Rangers would take over the probe, and an attorney for Jean's family suggested that the wait for an arrest showed that Guyger may have been given deferential treatment as a law enforcement officer.
"We not asking anyone to jump to any conclusions," lawyer Lee Merritt said. "We're not asking for law enforcement to convict this person, or deny them their right to due process, but we're asking that they be treated as any other citizen–where there is evidence that they committed a crime–be treated, and that is for a warrant to be issued, and for an arrest be made."
[Mugshot via Kaufman County]
Have a tip we should know? [email protected]