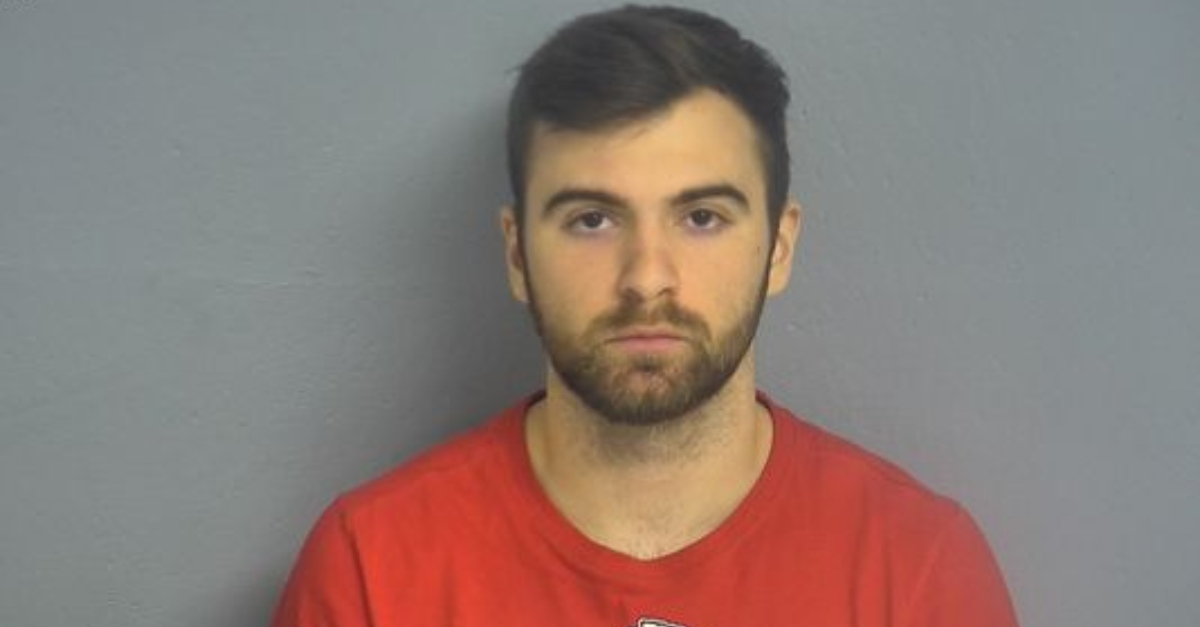 A male Missouri State University student is accused of raping a woman shortly after she attended a #MeToo rally. Zachary Alperin, 22, allegedly confessed to the crime, according to The Springfield News-Leader.
Police say the woman attended a #MeToo rally on Saturday at Park Central Square. After that, she met with Alperin, and drank at some local bars before they both went back to her room, located on the Missouri State University, the statement said.
The woman claimed that she let the defendant sleep there. She said she told Alperin he couldn't touch her because she was drunk, police say. Alperin allegedly violated the trust she put in him. The woman said that she woke up and he was naked and on top of her. She pushed him away while he was performing sex acts on her without her consent, she said in the police account.
Officers on the case spoke to Alperin, and they say he did not deny the woman's accusations. They described him as confessing when being confronted with the allegation, according to the News-Leader.
"I guess I tried to force myself on her," Alperin allegedly admitted to cops, "and I feel like such a terrible person for it."
Alperin faces charges of second-degree rape and sodomy, and he faces up to seven years in prison if found guilty. Greene County records obtained by Law&Crime show he was released from jail after posting $20,000 bond, as of Friday morning. It is unclear if he has an attorney in this matter.
[Mugshot via Greene County Jail]
Have a tip we should know? [email protected]