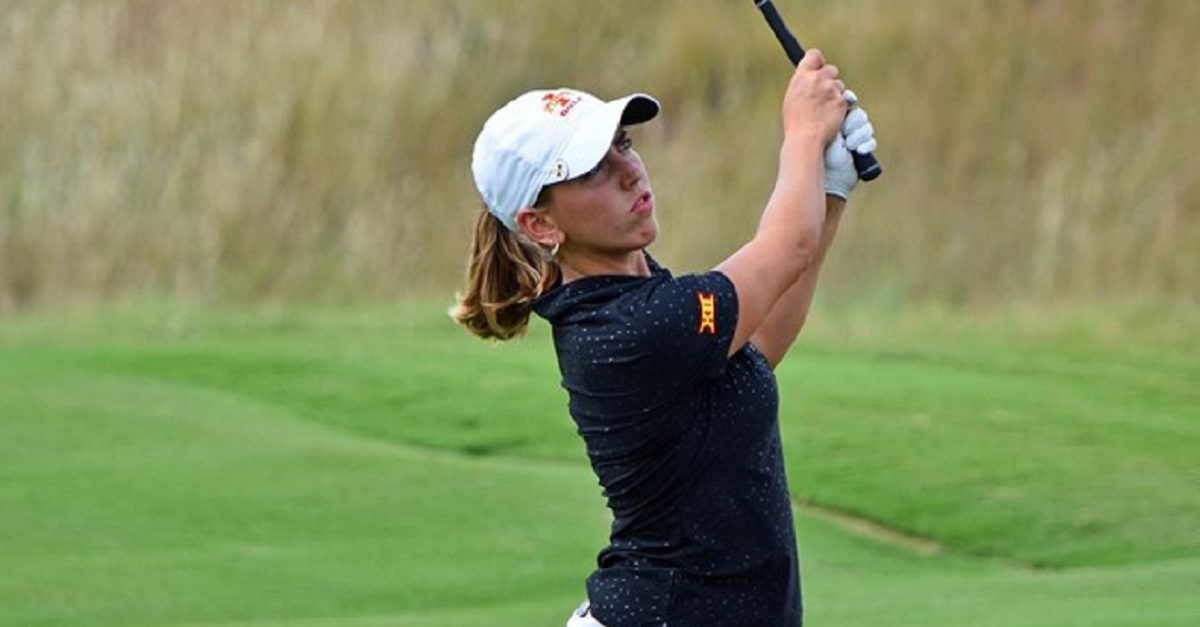 Celia Barquin Arozamena, 22, was looking to graduate from Iowa State University with a degree in civil engineering when she was found dead Monday morning. A native of Spain and a standout champion golfer for the university, Barquin Arozamena was found at the local Coldwater Golf Links in Ames, Iowa, the university announced.
Ames Police said in a statement that they were notified after golfers spotted an unattended golf bag on the course. Officers responded to the scene and then found Barquin Arozamena's body "some distance away," they said. Cops said she appeared to have been assaulted before she died.
***Update*** Ames Police charge Collin Daniel Richards, age 22 with 1st Degree Murder. Please keep the victim and her family in your thoughts and prayers. pic.twitter.com/XmpSx9X0m0

— Ames Police (@AmesPolice) September 18, 2018
Police continued their investigation and eventually named Collin Daniel Richards, 22, as a suspect, charging him with first-degree murder for Barquin Arozamena's death. The public defender's office said Richards does not have an address or job, according to the Associated Press. He had a court appearance on Tuesday, with a preliminary hearing scheduled for September 28.
She was the 2018 Big 12 champion and Iowa State Female Athlete of the Year.
"We are all devastated," Iowa State head women's golf coach Christie Martens said. "Celia was a beautiful person who was loved by all her teammates and friends. She loved Iowa State and was an outstanding representative for our school. We will never forget her competitive drive to be the best and her passion for life."
"Celia had an infectious smile, a bubbly personality and anyone fortunate enough to know her was blessed," Iowa State Director of Athletics Jamie Pollard said. "Our Cyclone family mourns the tragic loss of Celia, a spectacular student-athlete and ISU ambassador."
[Image via Iowa State University]
Have a tip we should know? [email protected]