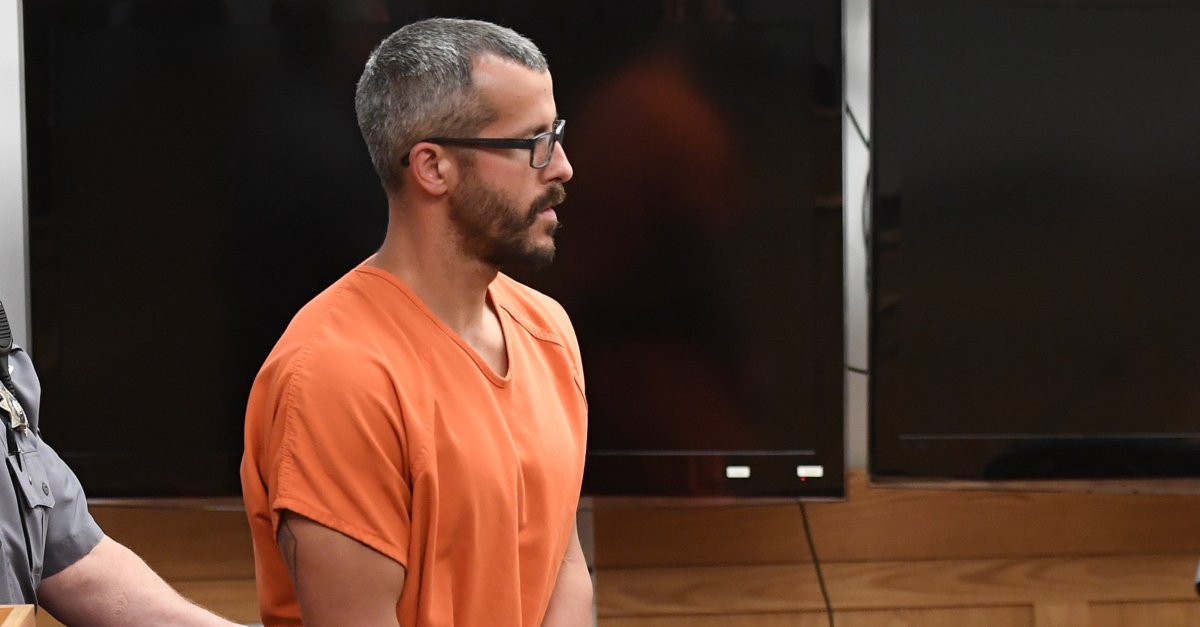 The parents of a murdered woman filed a wrongful death lawsuit against her husband on the same day he was sentenced to prison for the murder of his wife and two children.
According to the Coloradoan, Sandra Rzucek and Frank Rzucek are seeking over $100,000 in damages from Chris Watts for the murder of Shanann Watts, 4-year-old Bella Watts and three-year-old Celeste Watts.
The lawsuit also accuses Chris Watts of unlawfully terminating Shanann Watts' pregnancy because she was 15 weeks pregnant at the time she was killed by her husband.
Chris Watts pleaded to killing all three members of his immediate family on November 6 after initial denials to investigators and the media. Chris Watts changed his story again once after that–later claiming that he killed his wife in a fit of rage after witnessing her strangling their two daughters to death.
The court filing notes the various incongruities between Chris Watts' shifting statements:
Defendant also gave multiple interviews to television and media outlets where he falsely claimed that he missed his family and was hoping they would all come home, so as to end his supposed 'nightmare' of life without his children.
The lawsuit goes on to note that Chris Watts' initial "confession" wherein he blamed Shanann Watts for the death of their daughters was little more than an attempt to "maliciously and fraudulently" mislead law enforcement.
Discovery documents released last week by the Weld County District Attorney suggest that Chris Watts and Shanann Watts were likely experiencing economic anxiety at the time of the slayings. The couple were apparently behind on the mortgage payments for their home in Frederick, Colorado.
One particularly grim and notable detail supports the financial difficulty theory: on the morning of the day Shanann Watts was murdered, she reportedly attempted to buy something online, but her credit card was declined.
Under Colorado law, wrongful death lawsuits can only be brought by the surviving spouse of a deceased person unless there is no surviving spouse or children. In such instances, the parents of the deceased person are authorized to bring a lawsuit. Here, Frank Rzucek is claiming the authority to bring the lawsuit as the duly-appointed representative of Shanann Watts' estate. A hearing on the matter is scheduled for January 28, 2019.
Chris Watts was sentenced to three consecutive life sentences on November 19 for the murders of Shanann Watts, Bella Watts, and Celeste Watts. He was also sentenced to 48 years in prison for unlawfully terminating Shanann Watts' pregnancy, 36 years in prison for disposing of the victims' bodies and two concurrent life sentences for killing two children under the age of 12 while in a position of trust.
[image via RJ Sangosti – Pool/Getty Images]
Follow Colin Kalmbacher on Twitter: @colinkalmbacher
Have a tip we should know? [email protected]