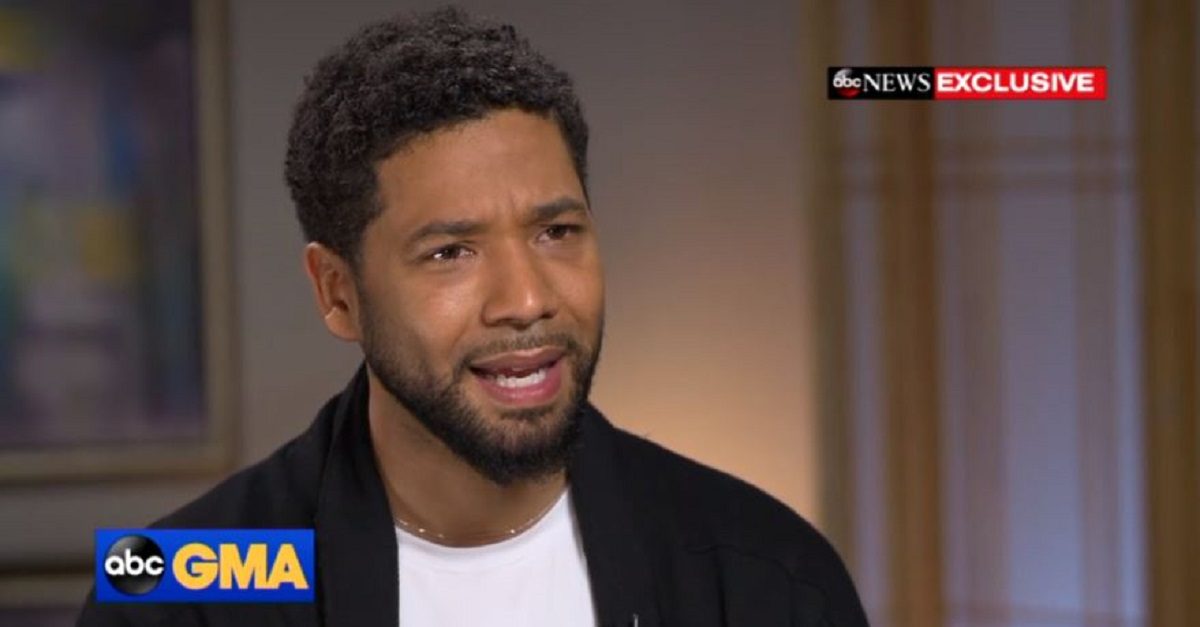 Chicago police have opened up an internal investigation to discover why there were a number of leaks about the Jussie Smollett investigation.
"I would like to point out that a lot of the information out there was inaccurate and there were numerous agencies involved in this investigation," top Chicago PD spokesman Anthony Guglielmi told The Advocate. "As a standard procedure when there are allegations of information being leaked, an internal investigation has been opened and we are also looking at our vulnerabilities."
The days leading up to now have been quite messy. Police first treated Smollett as the victim of a racist and homophobic attack in January. Some pundits cast doubt on the actor's story, however. They suggested it was all a hoax. Smollett didn't take kindly to such suggestions, and joined ABC News' Robin Roberts for an interview to say so.
"I'm pissed off," he said.
Things got more complicated from there, as multiple reports relied on unnamed police sources. An ABC 7 Chicago report said that Smollett didn't appear for an interview with detectives on Feb. 14 and that he was being investigated for staging the assault. Guglielmi, however, pushed back hard on the article.
Media reports anout the Empire incident being a hoax are unconfirmed by case detectives. Supt Eddie Johnson has contacted @ABC7Chicago to state on the record that we have no evidence to support their reporting and their supposed CPD sources are uninformed and inaccurate. pic.twitter.com/iSO5YFv452

— Anthony Guglielmi (@AJGuglielmi) February 15, 2019
About a week later, police said they thought Smollett pretended to be the victim because he was displeased with his paycheck on the show Empire. Police said they believed Smollett paid Ola and Abel Osundairo $3,500 for their help in staging the assault. The alleged co-conspirators began cooperating with investigators. Authorities said that Smollett was treated as a victim until the "47th hour" of the Osundairo brothers' detainment. They were initially identified as persons of interest in the case.
Through an attorney, the two siblings now express "tremendous regret." Smollett has been charged for disorderly conduct after allegedly filing a false report. He has denied staging an attack and appears to have a plan to fight the charge.
[Screengrab via ABC]
Have a tip we should know? [email protected]