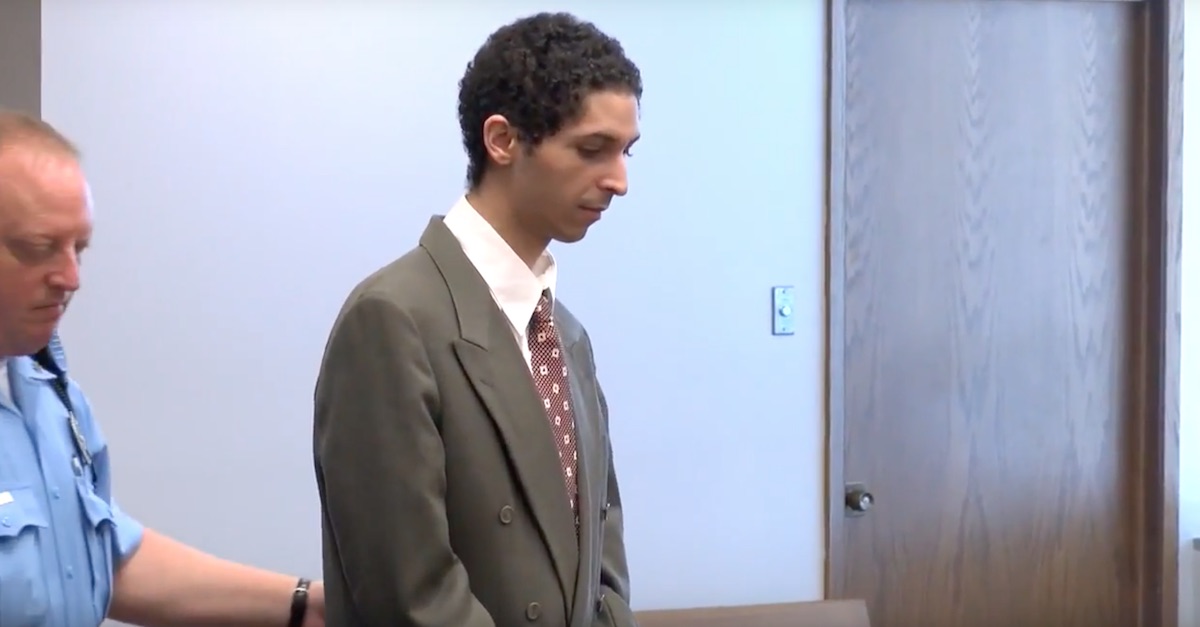 The punishment or lack thereof for filing false reports with police has been much in the news of late, but one California man is going to serve 20 years behind bars after one of those false reports led to someone getting killed.
Tyler Barriss, 26, was sentenced to 20 years on Friday, months after he pleaded guilty to 51 federal charges. These charges stemmed from Barriss' serial false 911 calls and threats, including the so-called "swatting" call that cost 28-year-old Andrew Finch his life.
Police said said a $1.50 bet between two gamers playing Call of Duty: WWII went sour and an Ohio gamer recruited Barriss to "swat" a Wichita gamer, the Associated Press reported. It turned out that the swatting "prank" was unleashed on a man who wasn't playing Call of Duty or involved in the apparent dispute. Barriss was accused of making a call that resulted in the SWAT team members swarming Finch's Kansas home.
Finch was shot and killed during the SWAT encounter.
On Dec. 28, 2017, police thought they were responding to an alleged hostage situation at Finch's residence. The caller that night claimed to have murdered his father and said he was holding his mother and sister at gunpoint. According to the 911 recording made of the phone call, the caller also said he poured gasoline all over the house and "might just set it on fire."
When Finch opened the door he was caught off guard and made a move to cover his eyes, which were blinded at the time by the presence of police spotlights. As Finch's hand moved to shield his face an officer shot and killed him.
The officer was placed on administrative leave immediately after the shooting.
Aside from manslaughter, Barriss was initially charged with interference with law enforcement and giving a false alarm related to criminal activity or a threat on someone's life or safety. He'll have two decades to reflect on his actions.
He pleaded guilty in November 2018.
Finch's family responded to Barriss' sentence, calling it an "important day," but they still want authorities to be held accountable for their love one's death.
Their lawsuit against the City of Wichita and officers Justin Rapp and Sgt. Benjamin Jonker. It was Rapp who shot and killed Finch.
Colin Kalmbacher contributed to this report.
[Image via YouTube/screengrab]
Have a tip we should know? [email protected]