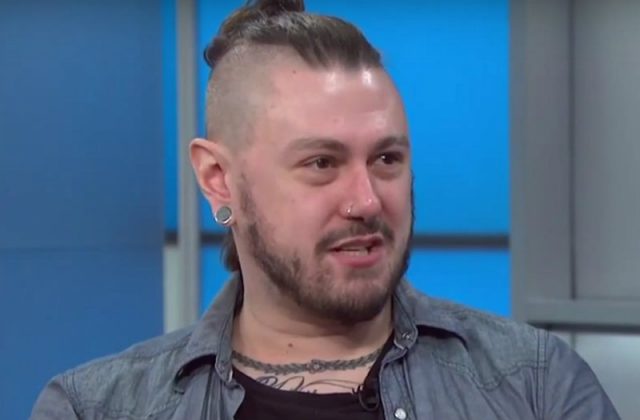 College lecturer Kevin Allred has drawn controversy and apparently lost his job after tweeting that he wants someone to kill the president. Allred, who was set to teach women's studies at Montclair State University this coming semester, posted a message on Twitter saying, "Trump is a f—ng joke. This is all a sham. I wish someone would just shoot him outright." The tweet was later deleted, but the damage has been done, at least to Allred's own career.
Tuesday morning, after a number of follow-up posts on the subject and the backlash he's received Allred posted this update about his job status:
so FYI…Montclair State has fired me before I even started teaching there. congrats to the Trump trolls. but you're still not special.

— Kevin Allred (@KevinAllred) August 1, 2017
LawNewz.com has reached out to Montclair State for comment.
Monday night, prior to announcing his termination, Allred made it clear that he did not mean that he literally wanted someone to kill Trump.
i DO NOT want to kill the president. i'd never instruct anyone else to do so. i used a loaded expression.can we move on to other things now?

— Kevin Allred (@KevinAllred) August 1, 2017
Allred's termination from a public university over exercising his free speech—particularly political speech—raises constitutional issues. While saying he wishes someone would shoot the President may be in poor taste, it doesn't convey an imminent threat. Such a threat would not be protected by the First Amendment, but even if Allred was serious, which he claims he was not, his statement was more of a general statement than a specific threat or instruction to harm President Trump.
The now-former faculty member railed against Montclair, claiming that they had once liked him for "calling out power," yet they didn't appreciate his comment.
& it's funny cuz in my interview they were super excited about me being young, hip, and calling out power. guess not in practice, huh? 👀

— Kevin Allred (@KevinAllred) August 1, 2017
Still, one would think Allred would be more careful with his tweets, since this isn't the first time he's gotten into trouble over something like this. Back in November, when he was teaching at Rutgers University, he tweeted, "Will the 2nd amendment be as cool when i buy a gun and start shooting at random white people or no…?" This resulted in a police investigation and a forced psychiatric evaluation.
[Image via MSNBC screengrab]
Have a tip we should know? [email protected]