A suspect wanted for murder forced police into a pursuit that went on for an hour-plus in Pomona, California and the surrounding area on Tuesday. The chase ended around 7 p.m. when the suspect slammed into a tractor-trailer at an intersection, resulting in some eye-popping images of the arrest and revealing that there was a passenger in the pickup truck as well.
Around the 17:50-mark of the video above, you can see that the driver exited a gas station parking lot and immediately slammed into the tractor-trailer, causing the air bags in the pickup truck to deploy. This stopped the suspect in his tracks. The driver of the tractor-trailer, after moving the semi forward seemingly to block the suspect in, promptly walked off the scene in amusing fashion.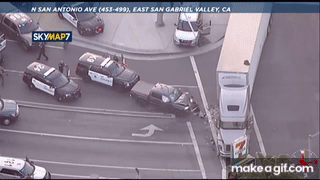 The suspect was surrounded by dozens of cops. He got out of the vehicle with his hands up, got on the ground, and crawled on his stomach until he was handcuffed. It appeared that authorities had laser sights pointed right at the suspect, who was later identified by KGET as 35-year-old Michael Caleb Reed. He was reportedly wanted for shooting and killing 40-year-old Michael Lewis.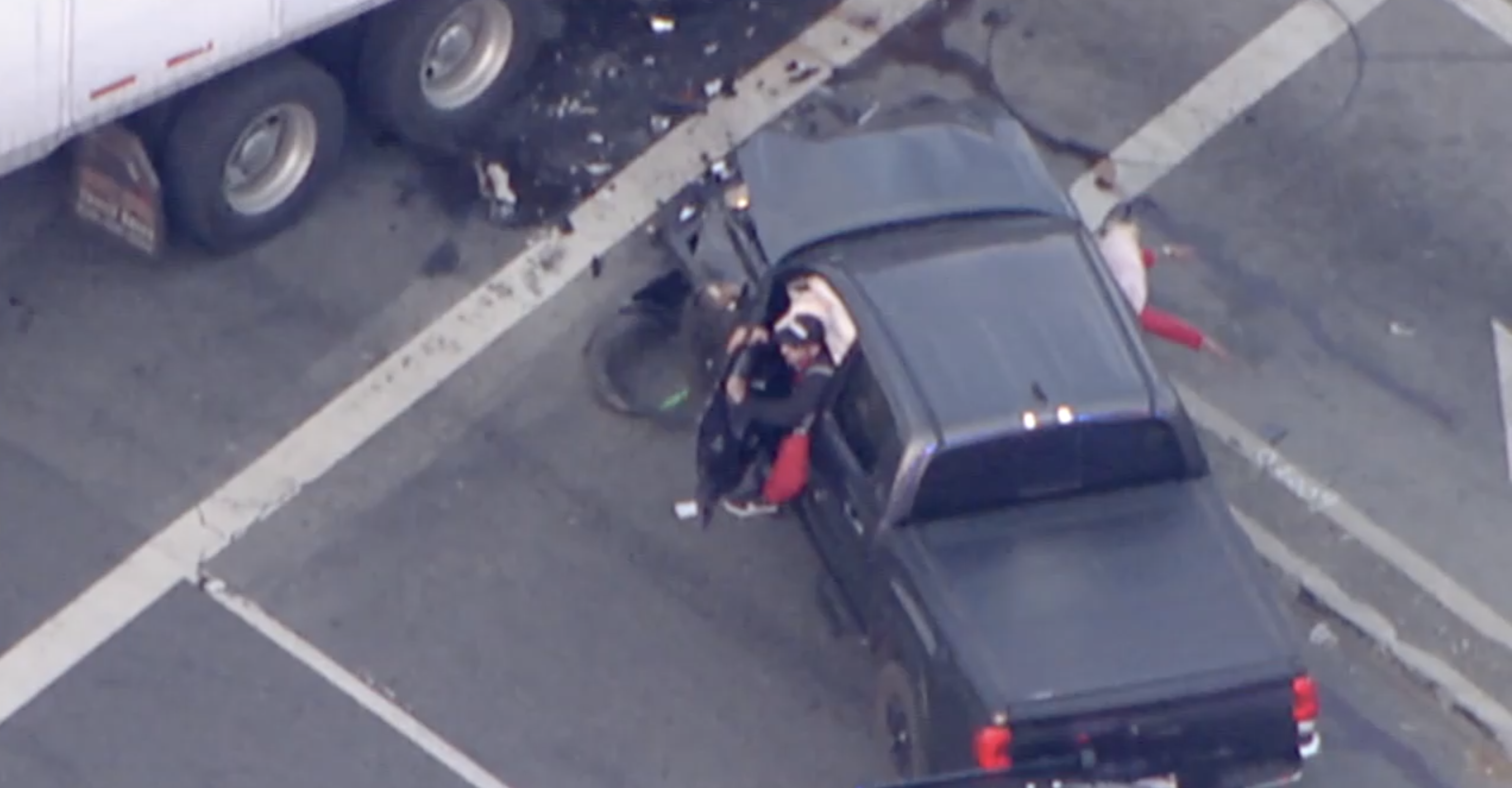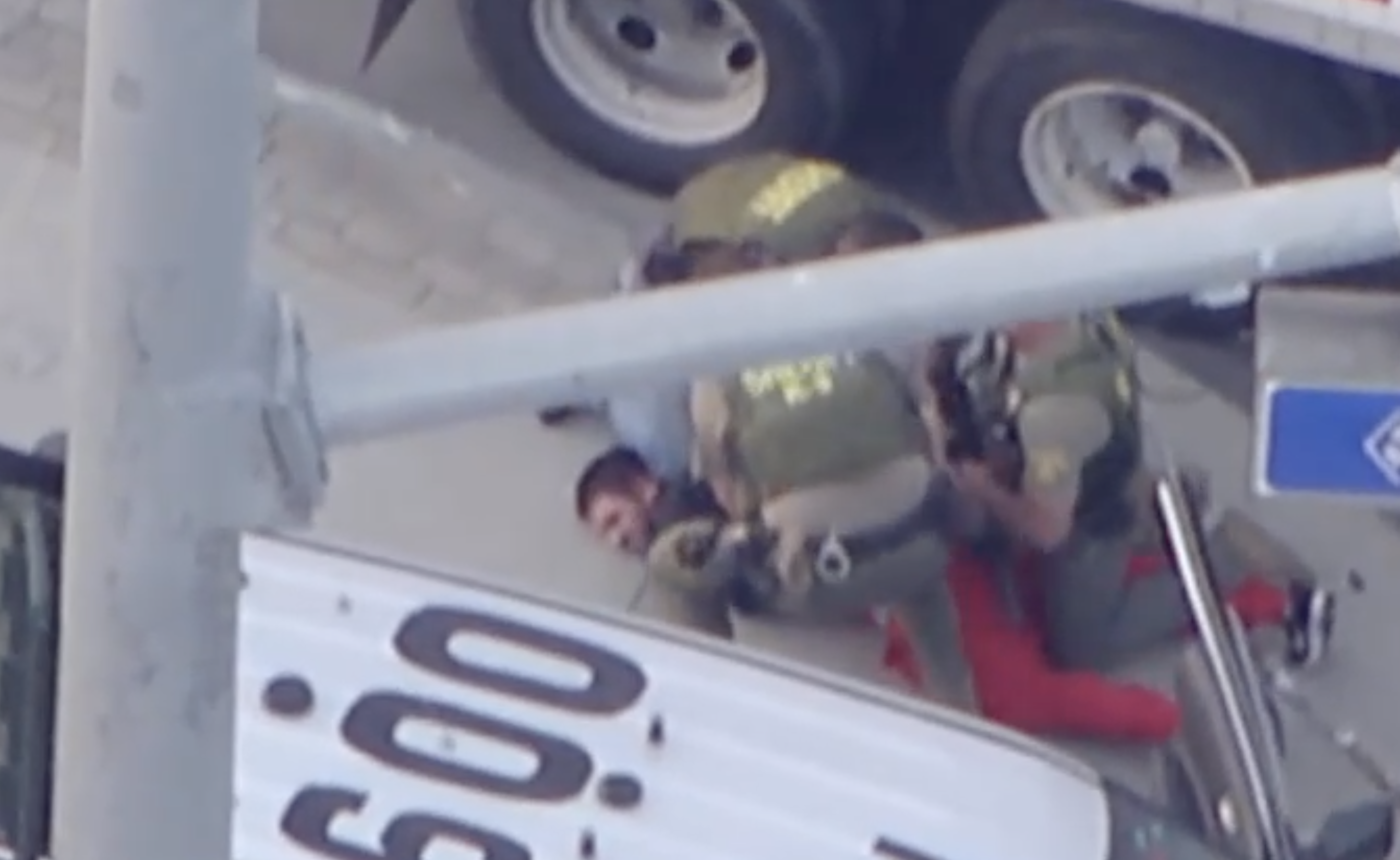 The video revealed that there was also a passenger in the vehicle.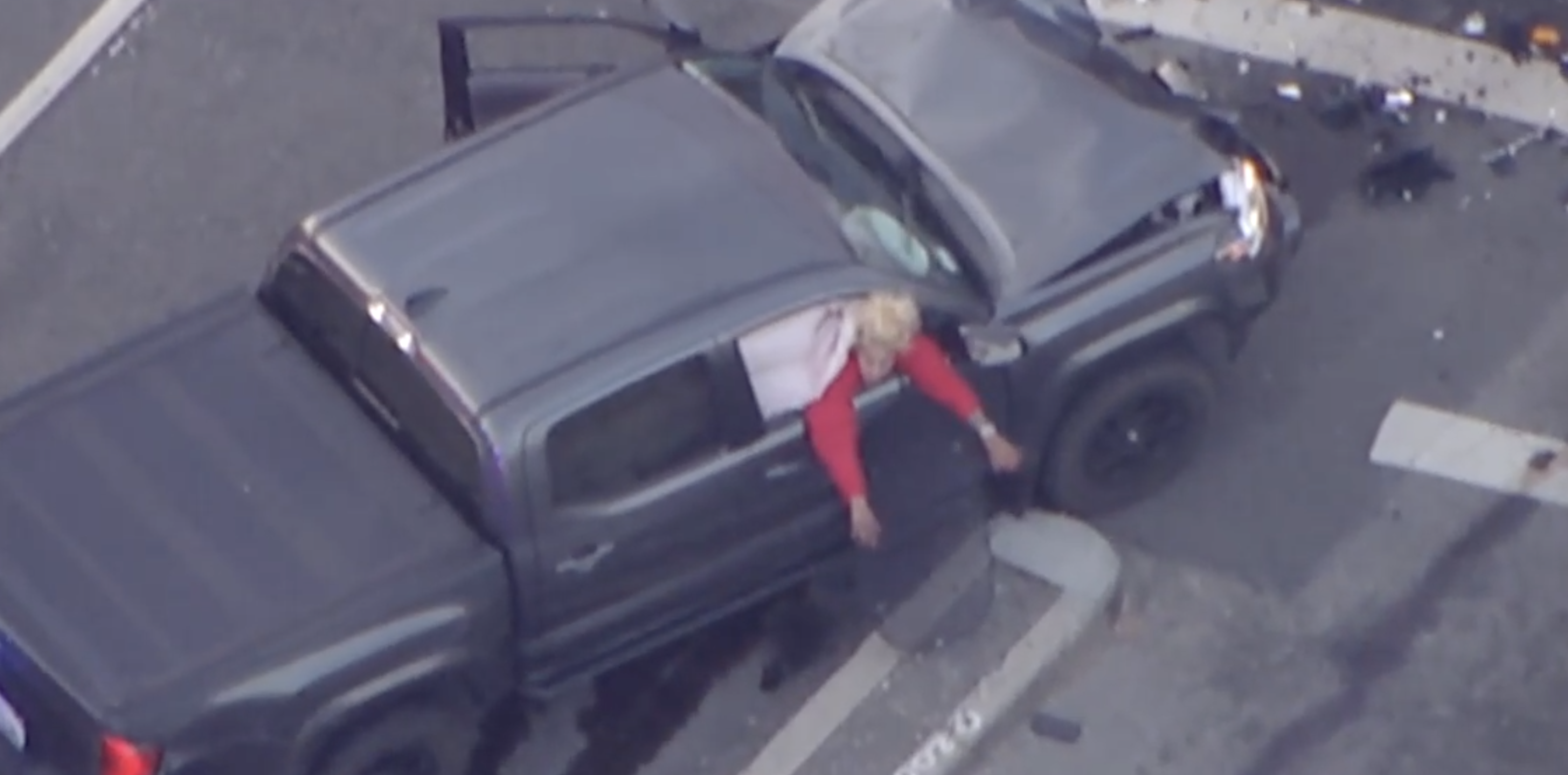 The woman, who was taken into custody for questioning and released, was later identified as Roxy Rich. Rich said that she had no idea that Reed, who is from Bakersfield, California, was wanted for murder. She said that he didn't seem like that kind of person.
"He's an honest man… I don't know him like that, but I know him enough to know he's not a person to murder someone," Rich told KABC. "He had to have a reason to react to an action."
In reality, Reed also has a criminal history that includes an arrest for rape and an arrest after a police chase, per KGET:
Reed has a lengthy criminal history and has had past arrests for rape, burglary, possession of a firearm, and DUI. Last year Reed was arrested following a pursuit in Northern California where a Eureka police officer crashed a patrol car and was injured.
The chase reportedly reached speeds as high as 75 miles per hour. Video showed that the suspect drove on the wrong side of the road and even snaked through a shopping center parking lot as part of his failed attempt to elude police.
[Images via YouTube screengrab]
Have a tip we should know? [email protected]