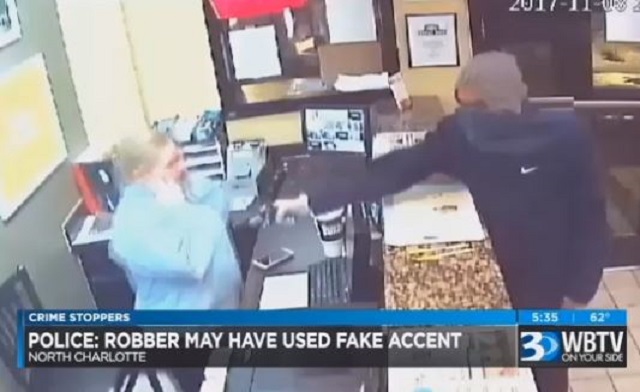 Police in North Carolina responded after a Charlotte Days Inn was robbed, and they picked up on some noticeable details. Detective Brandon Miller watched the incident on security video, and believed that the culprits may have had some experience in this sort of thing.
"It almost seems as if these guys have done this before," Detective Miller told WBTV, "because a lot of times when we see these robberies on video, they're in a hurry, they want to get in and get out real quick." The robbers were reportedly seen making their way to a housing development afterwards.
"They walked out as if nothing had happened at all," he said.
An odd detail was that the clerk who was working at the time of the robbery thought one of the robbers was using a fake Jamaican accent. Detective Miller said the employee "didn't believe it was an actual real accent. He was faking a Jamaican accent, yelling out something, 'bombacat,' or something. I guess at some point during the robbery his real accent came out."
The suspects got away and are still on the loose, as the silent alarm button that the clerk pressed didn't work.
The suspects allegedly didn't get much cash from the clerk, since most customers pay by credit card. They then went to the back and held the manager at gunpoint, demanding that he open up the safe for them.
Police do have leads for where they believe the suspects may be staying.
Have a tip we should know? [email protected]