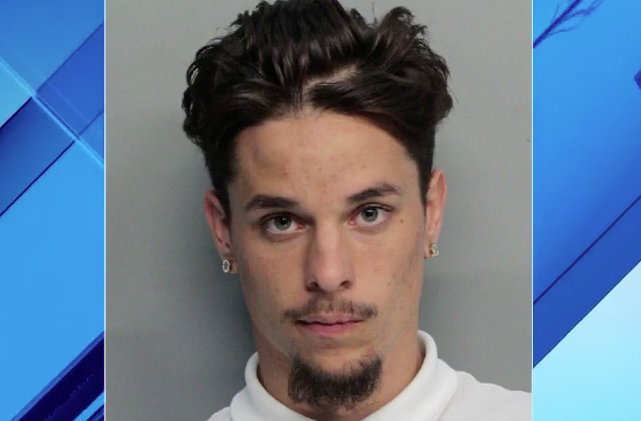 Do you live in Hileah, Florida? Did you recently have to deal with a power outage? Then you might find this story pretty interesting. Local police say 18-year-old Angel Santino Milian knocked out some of the neighborhood electricity during a fight with his 17-year-old girlfriend. They made the arrest Friday and booked him one count of second-degree arson, WPLG reports.
Investigators say it started when the couple's argument escalated. Milian allegedly grabbed his girlfriend's purse, lit it on fire, and threw it over the gate where he lives. Cue domino effect. The burning purse supposedly hit a palm tree evaluated by the city at over $3,000, then the flames spread to a nearby electric box from Florida Power & Light, a utility company. This knocked out services along E. 41st St.
The girlfriend reportedly gave one detective a video, which she claimed Milian recorded, then sent to her.
We could not reach him for comment. It's unclear if the couple remains together.
[Mugshot via Hileah, FL and WPLG]
Have a tip we should know? [email protected]