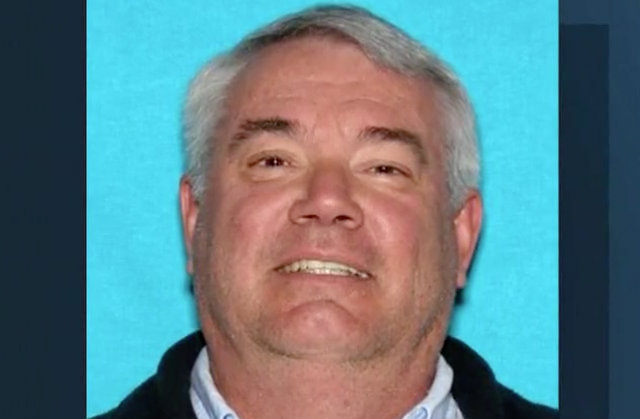 Sheriff's deputies announced on Monday that they found a car belonging to 60-year-old Gerald 'Mike' Bullinger, the man linked to a bizarre triple murder. The Canyon County Sheriff's Office said a white Ford Focus with Utah license plates was discovered near Moran, Wyoming, according to the Idaho Statesman. Investigators say the vehicle could have been in the area for around three weeks before anyone notified law enforcement.
In June, three bodies were discovered on his property in Canyon County, Idaho. Each victim sustained a single gunshot wound. They weren't immediately identified, but it was suspected they were possibly Bullinger's wife Cheryl Baker, his girlfriend Nadja Medley, and Medley's 14-year-old daughter Peyton.
Where was Bullinger? Nowhere to be found.
Michelle Holtbrook, a friend of Nadja's, told KTVB at the time that didn't know he was already with Baker.
"It all kind of hit us as such a shock that he was married because we had no idea," she said, adding that it was like something seen on Investigation Discovery. "Was he living a double life? How did people not know?"
Bullinger isn't facing murder charges. Described as a person of interest in the case, he is sought on a warrant for three counts of failing to report the deaths. That's a felony.
Only Baker, 56, has been identified. The investigation remains ongoing.
Have a tip we should know? [email protected]