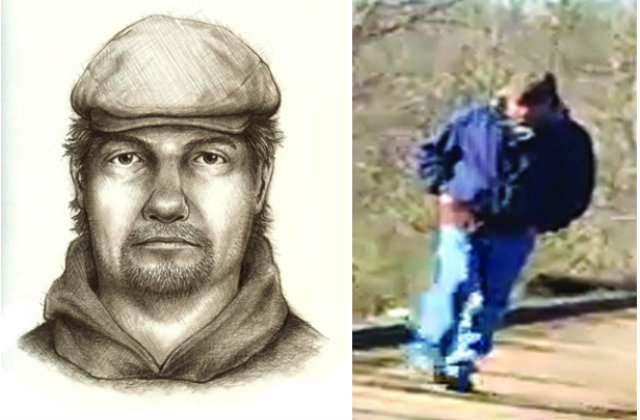 After months of investigating, the Indiana State Police released a composite sketch on Monday of a man who they say is connected to the murders of 13-year-old Abigail J. Williams and 14-year-old Liberty Rose Lynn German. They don't know who he is, but hope someone out there might recognize him.
"The person depicted in the composite sketch is described as a white male between 5'6" to 5'10", weighing 180 to 220 pounds, with reddish brown hair, eye color unknown," cops said. "This sketch depicts a hat that may not be accurate. We ask that you focus on the person's facial features."
There is an award of over $230,000 for information leading to the arrest and conviction of the person or people responsible for these deaths.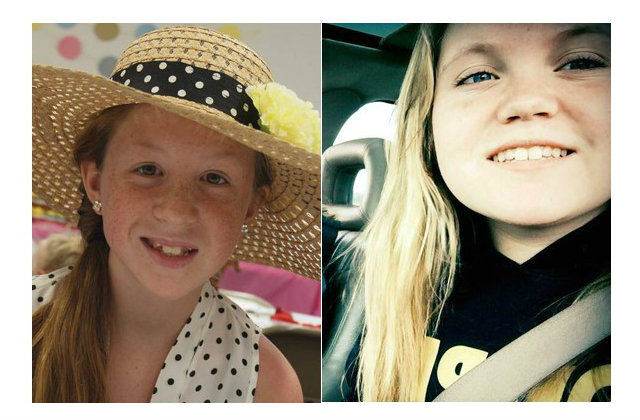 Police are doing what they can to stop this months-old case from growing cold. The bodies of Williams and German were discovered on Valentine's Day in a wooded area near the Delphi Historic Trail in Carroll County, Indiana. Investigators released a picture of a man, which can be seen at the top of this article. Police also put out a recording found on German's phone–They said it features the killer's voice.
[Top Images via The Indiana State Police; images of the victims via Facebook–Williams on left, German on right]
Have a tip we should know? [email protected]