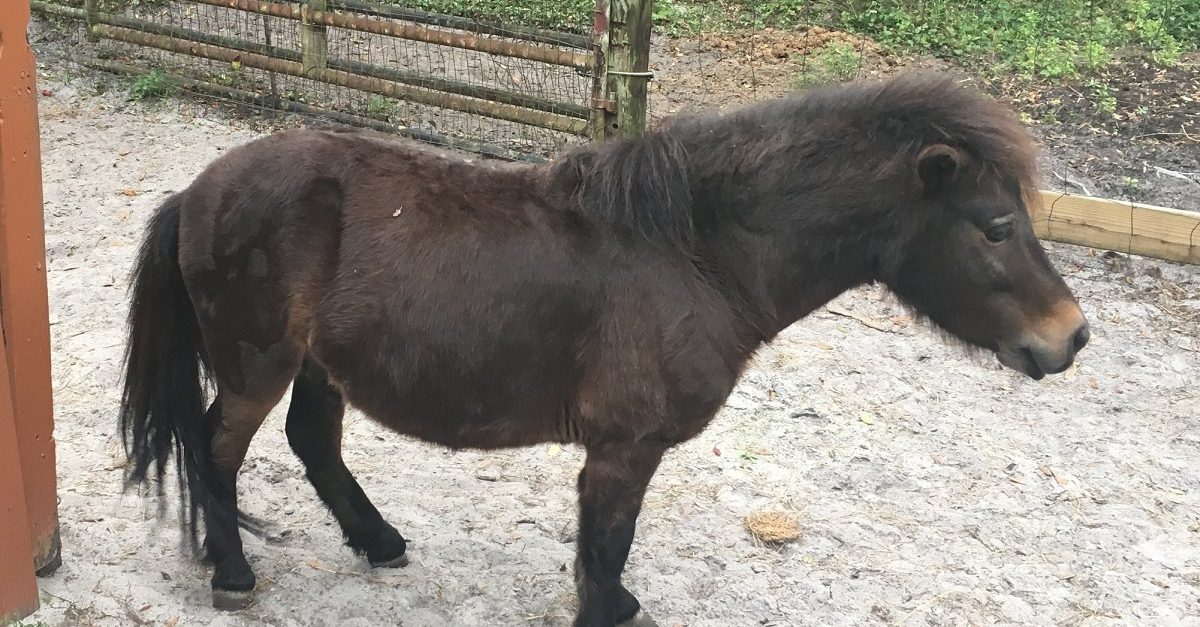 Several witnesses said they saw a Florida man have sex with a miniature male horse and reported him before he ultimately confessed to the crime, the Marion County Sheriff's Office said. In a Facebook post on Monday, they stated that Nicholas Anthony Sardo, 21, acknowledged that what he did was wrong, but that he at least showed a degree of responsibility when he did it.
"Sardo added that he had sex with the horse four times during the course of a week, and that he used a condom each time because he didn't want to get a disease from the horse," the Sheriff's office said.
The tiny horse, named Jackie G., is apparently owned by one of Sardo's family members, and is currently under the owner's care.
A witness first reported Sardo on October 16, after she allegedly saw him having sex with Jackie G. three days beforehand on a family member's pasture. A second witness then also reported seeing this. One of the witnesses said that she confronted Sardo, who admitted to the act. Detective Steve Juliano apprehended Sardo, who allegedly confessed to him as well.
"Sardo told Detective Juliano that he knew he was wrong for what he did and that he was a sick man," the Facebook post said.
Sardo is now facing four misdemeanor counts of Bestiality/Sexual Contact with an Animal. Jail records viewed by Law & Crime show that he is currently in custody at the Marion County Jail, with bond set at $1,000.
[Image via Marion County Sheriff's Office Facebook page]
Have a tip we should know? [email protected]