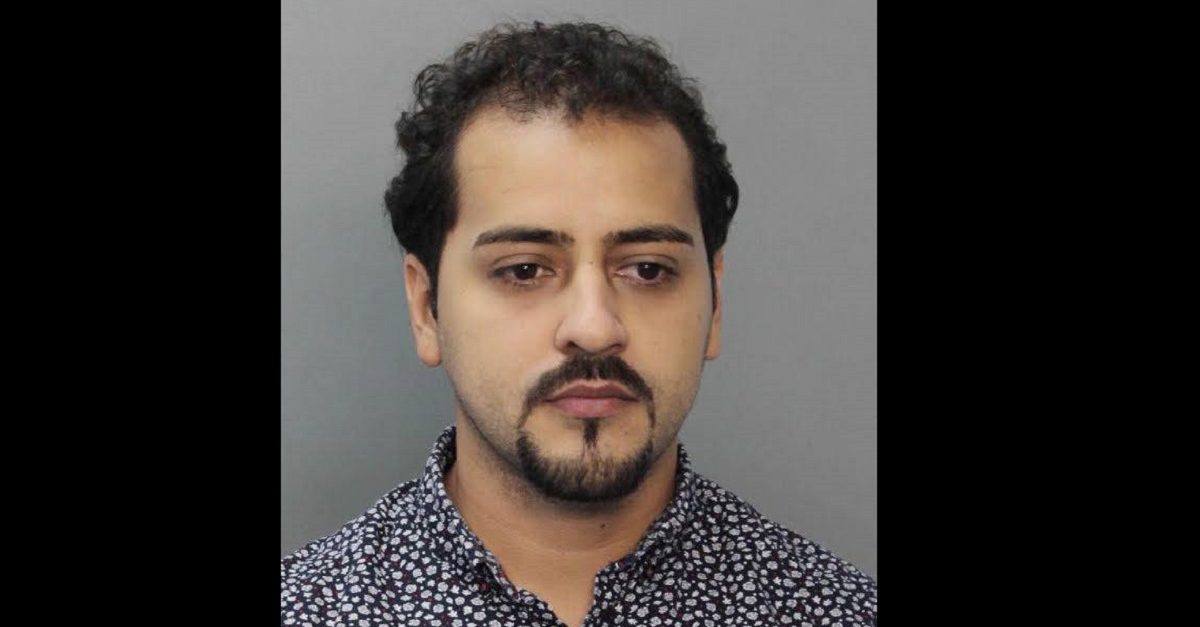 A Florida political candidate was arrested for alleged drug trafficking, after law enforcement officials allegedly monitored a series of cocaine deals involving a confidential informant. Jose Mejia, 29, who is running for City Commissioner in Sweetwater, is facing three felony counts of cocaine trafficking following his arrest on Friday. A newly released police affidavit details the operation that led to officers bringing him in.
According to cops, Mejia told an informant that he was dealing drugs because he was "needing money for his political campaign," the Miami Herald reported. His campaign website laments the current state of "political corruption" in Sweetwater.
The Florida Department of Law Enforcement set their sights on Mejia after an informant told them the candidate offered to sell cocaine or marijuana. Officials gave the informant $1,800 to buy cocaine, keeping a record of the bills' serial numbers. They allegedly made a transaction on October 1. Another deal allegedly took place on October 23, with audio of some of the alleged sale being recorded. This time, Mejia was allegedly working with another man, Christopher Laboy, 24. Then on November 2, police said, the informant was involved in a third deal, this time at Mejia's mobile home. Cops said this time the informant paid $3,300 for two ounces of cocaine this time.
Angel Bedecia Campo, 63, allegedly arrived at the location with drugs. He was later pulled over, and officers allegedly found some of the same bills the informant used. Mejia also allegedly had $869 of those bills when he was arrested at his home.
Campo and Laboy were also charged with cocaine trafficking.
According to jail records viewed by Law&Crime, Mejia was placed in custody in a Miami-Dade Corrections facility with bond set at $90,000.
Mejia still has some time to improve his image, since the Commissioner race isn't on this year's ballot. He has until next year to keep campaigning. Two years ago he came in last place for the same position.
[Image via Miami-Dade Corrections]
Have a tip we should know? [email protected]